Magical Wardrobe Photo Created with Handmade Miniatures On-Location
Felix Hernandez's photographs are other-worldly. Using intricate miniatures and macro photography techniques, he takes his dreams and translates them into reality through the camera. His latest project, The Wardrobe, is no exception.
Like much of Hernandez's work, The Wardrobe was inspired by his dreams. "Our dreams act like a blender of ideas, fears and desires with a touch of who we truly are," he writes. "'The Wardrobe' is one of those images that appears repeatedly in my dreams. Repeatedly enough to get attention, making me want to take it out and bring it to life."
And so… he did. Like all of his images, it was shot using miniatures, but photographed in such a way that it looks larger than life.
What's special about The Wardrobe isn't necessarily the miniature-scene-looking-real aspect, Hernandez does that with all of his photos. What's special, at least to him, is that all of the effects in The Wardrobe were created in-camera, not in post.
"For this project I wanted to go as 'natural' or 'unplugged' as possible," he explains. "Finding new ways to create an image and not depending so much on the post-production."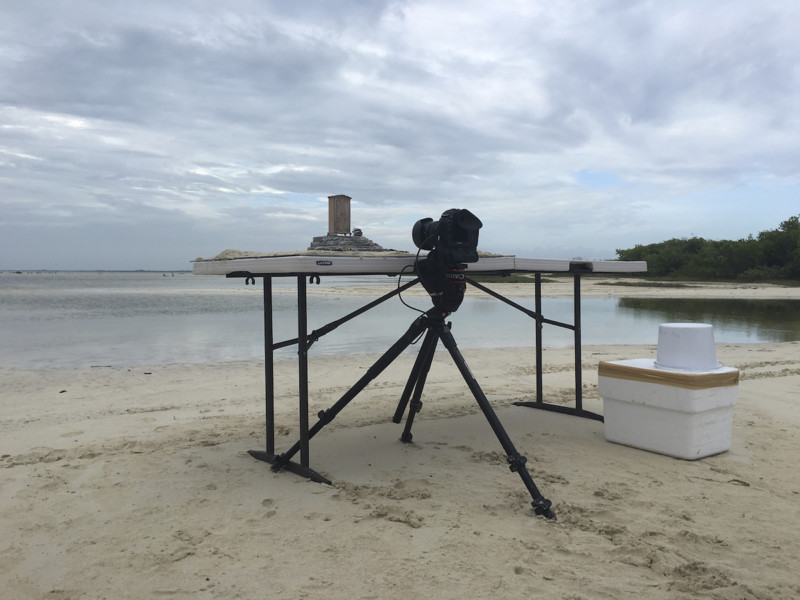 He admits he DID combine several images to create the final photograph you see above, but the effects were created in-camera.
"If I needed a cloudy background, instead of doing a composite, I went on location. If I needed fog, I used dry ice. If I needed an ancient ruin, I built it myself, and so on," he writes on his website. "Soon I found myself doing things that I had forgotten or that I would never think I could be able to do, and of course, by doing them, it opened a new door for me… a new door full of new possibilities for creation."
You can see his entire process from start to finish in the video below. The level of attention to detail and the sheer amount of creativity simply blew us away:
To see more of Felix's work, check out this article he wrote or us back in March, and then go visit his website or follow him on Facebook, YouTube, and 500px.