A Convicted Felon and His Portrayal in the Media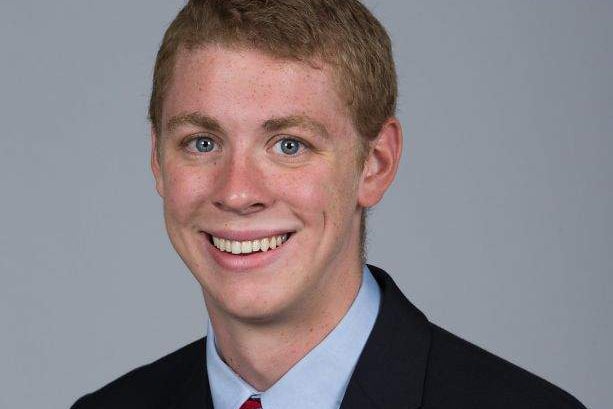 In March, ex-Stanford student athlete Brock Allen Turner was convicted of three felony counts: assault with intent to commit rape of an intoxicated woman, sexually penetrating an intoxicated person with a foreign object and sexually penetrating an unconscious person with a foreign object. Last week he was sentenced to six months in jail.

The crime and lenient sentence has
raised the ire
of pundits and legal experts, who point to the uneven dispensation of justice for the privileged. Virginia Commonwealth student Ellie Fialk brings up another point in a
message
to
The Washington Post
:
Use his mugshot. He is a criminal. I didn't ask for his pristine Stanford yearbook photograph or his 'All-American Swimmer' smile. This man is a rapist.
Indeed many news outlets reporting on the story have used Turner's photo from Stanford University to seemingly reinforce the narrative of the All-American swimmer. California Public Records Act (CPRA) doesn't specify whether booking photos must be made available and a search for Turner's booking photos comes up empty on Google Images and many infamous mugshot photo services.
In stark contrast to Turner's smiling, "baby-faced" photo are the images used by The Washington Post for stories of other convicted rapists. I searched for "rapist" and pulled the images from the first four stories that concerned specific individuals. All four stories used either booking photos or photojournalistic photos to illustrate the stories – not what is ostensibly a PR handout photo.
The situation with Turner is vaguely reminiscent of Canon's experiment to photograph the same man with six photographers – each of whom were told a different profession/disposition for the subject. The resulting photos had stereotypical characteristics.
Similarly, shortly after the death of Michael Brown in Ferguson, the #IfTheyGunnedMeDown hashtag emerged as a pointed criticism of the media in its portrayal of black youth.
Whether intentional or not, the use of Turner's school portrait raises the spectre of class and/or racial bias. Photo usage guidelines can and should be developed to ensure even treatment of subjects. And making these visual guidelines public will increase transparency between news organizations and their readers.
---
About the author: Allen Murabayashi is the Chairman and co-founder of PhotoShelter, which regularly publishes resources for photographers. Allen is a graduate of Yale University, and flosses daily. This article was also published here.