Discover the Gorgeous Hand-Crafted Custom Cameras of Dora Goodman
Dora Goodman's hand-crafted custom cameras are beautiful… there's no other way to put it. Built on top of fully-functioning classic cameras, she turns already beautiful retro hardware into something spectacular.
We first stumbled across Dora's work through Japan Camera Hunter. Then, just as we were planning to hit send on our email to her, an email from her arrived in the PetaPixel inbox.
We had so many questions: How long do these take to make? Are they for sale? When did this start and why? Dora answered them all. You can find our short Q&A below, along with many many more pictures of her beautiful camera creations.
PetaPixel: How did this hobby begin? What inspired you to start creating these beautiful custom cameras?
Dora Goodman: Since the beginning of photography, people have always designed and crafted the camera as a piece of art. It's hard not to fall in love with the fact that every camera is a masterpiece in its own way.
I've always had an obsession for handmade objects: jewelry, woodwork, interior design, and, of course, photography. I've worked with wood and glass (not professionally) in the past and I had a small collection of beautiful cameras lying around, and the two things just came together.
When it comes to the craft that combines old cameras, wood, gold, lenses, films, developing, shooting, designing, and building… what more can I say?? I'm loving it! But my real passion is to design and build my own camera bodies from scratch.
How long does the making of a camera take from start to finish, and what all is involved in each build?
First I have to find a perfectly functioning camera in good shape (clean lenses, fine clockwork, etc.), then I have to disassemble the whole thing, and the rest of the work is days of cutting and grinding, glueing and drying, and then grinding again… Pretty time-consuming but totally worth it!
It takes about 2 weeks to cover a folding camera with gold and wood. To build a camera body from scratch… oh boy… that's another story. From the first idea to the working prototype it took more than a year. I'm working on a new one at the moment. I hope it won't take a year this time :)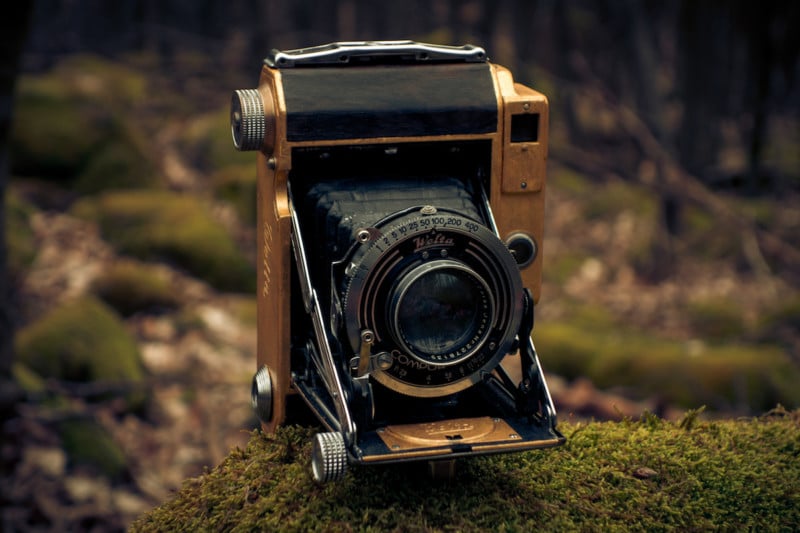 This can't be a cheap hobby. How much does one of these cost to make?
It takes Your money slowly :D Because of the prototypes and the mistakes and all the small parts, yes it can be expensive. I guess I'm lucky that I'm not obsessed with Classic Cars, it must be much more expensive ;)
Do you go out and shoot your creations? Do you sell them?
It takes so much time and work to make a camera, so at the end of the process I can't ever imagine selling them. I'm currently working on a new camera that I'm planning to lend to a friend of mine for using/testing… maybe owning it.
I do some test shots with the cameras, but I am more interested in the making of these days. Although a lot of people ask for more pictures shot with the cameras, it's quite hard to find a gap for going out and taking photos between my daytime job and camera designing.
However I'm going on a long vacation soon and I'll definitely shoot there!!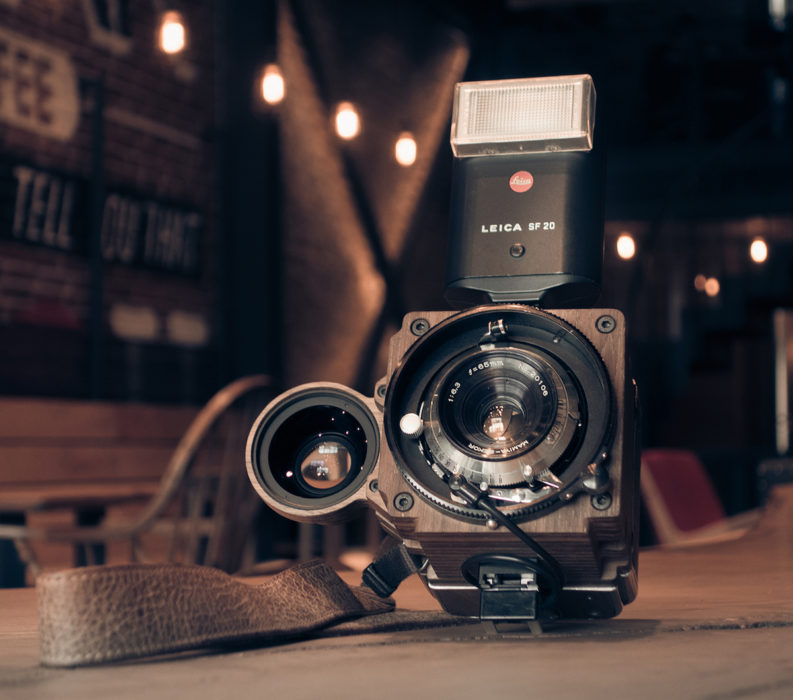 Do you have a favorite creation? Your absolute favorite camera you've ever worked on that you would never part with?
I love the process. So my favorite is always the one I'm working on.
What's the most challenging part of creating each of these cameras?
The microscopic mistakes that you make during the process—these bug me every time I look at them. But only until I end up fixing them :D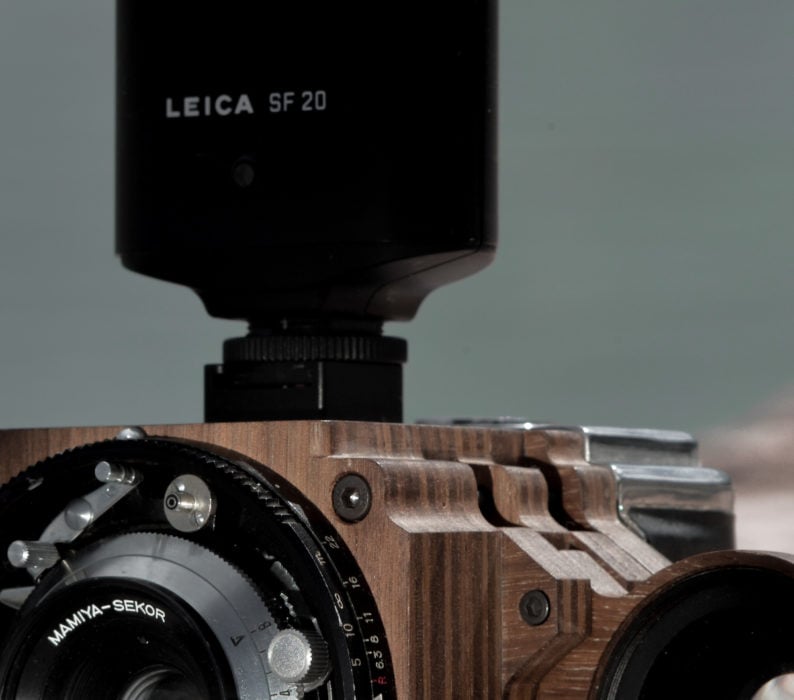 Finally, any other details you think our readers would be interested in knowing? Anything we forgot to ask about?
Although I don't want to spoil anything, you need to know the new camera I'm working on will be really nice one, and I'm definitely planning to share it with some of my favorite photographers for testing—I already have a couple of names in my head.
Overall, I truly hope that both the look and the quality will be unique :)
A huge thank you to Dora for taking the time out of her busy schedule to answer a few of our questions and send us all of these beautiful images.
You can see more photos of Dora's creations and follow along as she develops and builds that new camera she was talking about by following Dora on both Instagram and Tumblr.