Fake vs Pro Photographer: Can People Tell the Difference?
Can photo clients tell the difference between a professional photographer and a fake one? Seattle-based photographer Ben Lucas recently decided to do an experiment to find out, and the 5-minute video above shows what happened.

Lucas enlisted the help of a paid actor named Mary, who has zero camera experience, instructing her to play the part of a professional photographer. The studio setup was set up the same for both Lucas and Mary.
"Each person in this video was told that we were doing a Headshot Challenge, between two professional photographers," Lucas says. "We showed them each photo without telling them which photographer took which, and found out if they could tell the difference between a fake and a full time photographer."
"If you are looking for a new headshot, some photographer's are charging hundreds of dollars, and some seem to be giving it away for free. But a camera is a camera, right? Right? Is there even a difference?"
Here are side-by-side comparisons of photos created by Mary (left) and Lucas (right):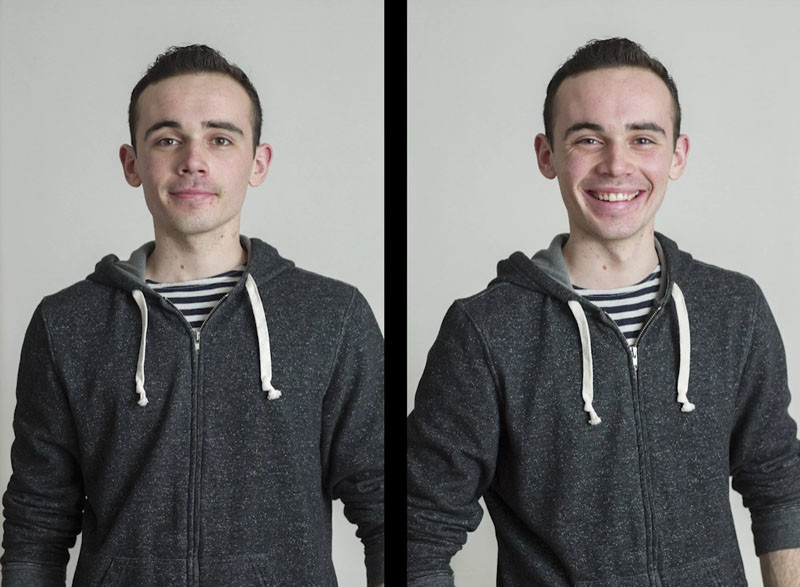 Since the camera, background, and lighting setups were the same for both photographers, the only difference was the way the photographers interacted with the clients in order to draw out poses and expressions. The clients overwhelmingly preferred the way the real photographer interacted with them and coached them through what they should be doing, thinking, and feeling.
(via NOM Creative via PDNPulse)