Drone Hits Plane Approaching London Heathrow, Pilot Says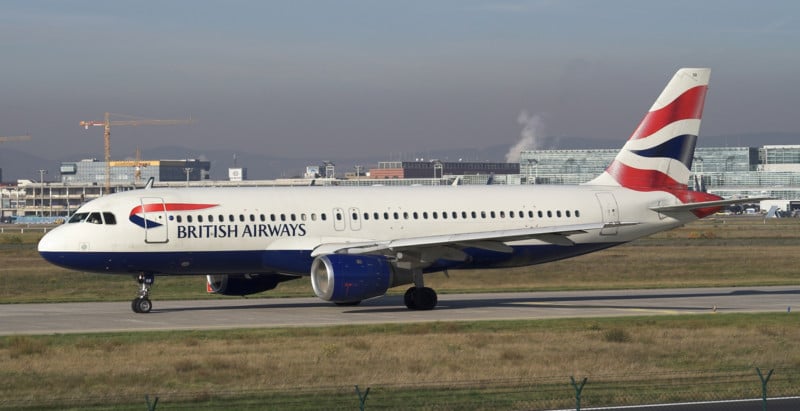 It was only a matter of time, a safety specialist in London said, before something like this happened. Yesterday at 12:50 BST, a British Airways Airbus A320 carrying 132 passengers and 5 crew was hit head on by a recreational drone while approaching Heathrow, the pilot claims.
The Metropolitan Police have confirmed the incident, saying that they were contacted Sunday afternoon shortly after the incident. Aviation police have launched an investigation, but no arrests have been made at this time.
Fortunately, the pilot was able to land the plane safely and the airliner was cleared for its next flight by engineers. But if you think a drone doesn't pose serious danger to a massive airliner, it's worth thinking again.
"You end up with very high-velocity bits of metal going anywhere they like," Steve Landells, flight safety specialist at the British Airline Pilots Association (Balpa), told The Guardian. "That could be through fuel tanks, through hydraulic lines and even into the cabin." He also said that current computer models show a drone could penetrate an airliner's windscreen.
Landells is the same specialist who said it was only "a matter of time" before something like this happened. He's calling for more education and enforcement of the rules.
---
Image credits: Photograph by Juergen Lehle