Drone Photos of Fog Sweeping Into Hong Kong at Night
A little over a month ago, we shared some amazing drone photos of Hong Kong that truly captured the density of that megacity. Now, photographer Andy Yeung is back with the followup series Urban Fog: drone photos of Hong Kong shot at night as fog sweeps over the bustling metropolis.
There's just something about the aerial view of Hong Kong that captivates us, and adding the fog element lit up from below by the city's lights only amplifies that feeling.
"I've seen a lot of amazing fog-themed photographs taken in the day time and thought it would be interesting to capture Hong Kong in the thick mist in the night time," he told us over email. "I named this project 'Urban Fog' because I want to present how fog is illuminated by the city lights. Hong Kong has long been a city of bright lights… now you can see the various colored lights of the buildings light up the fog from underneath."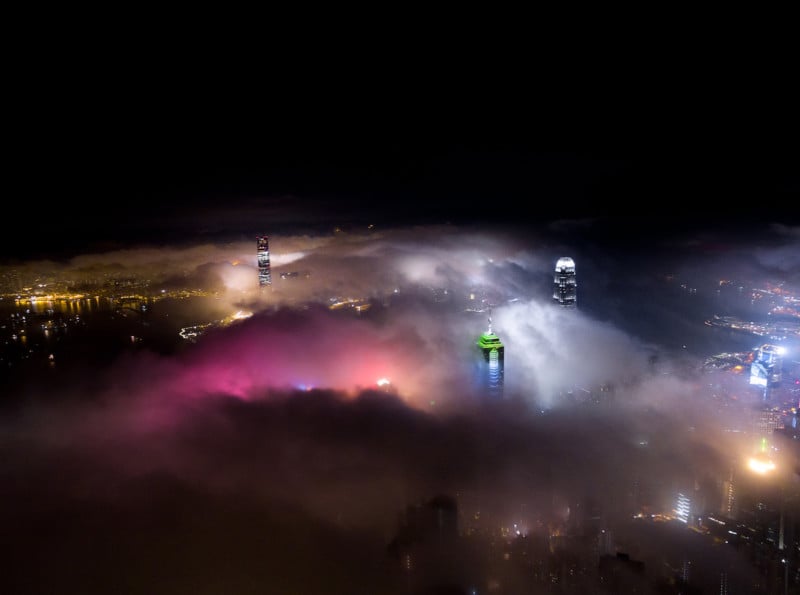 To see more of Andy's photographs, head over to his website.
---
Image credits: Photographs by Andy Yeung and used with permission.