Tipsy Portrait Project Captures People After 1, 2, and 3 Glasses of Wine
Brazilian photographer Marcos Alberti's 'Wine Project' portrait series is dead simple: give your subjects some booze and photograph them between drinks. But the resulting portraits are taking the Web by storm.
"There is a saying about wine that I really like," says Marcos, "and it goes something like this 'The first glass of wine is all about the food, the second glass is about love, and the third glass is about mayhem'." The Wine Project was Marcos' way of checking whether or not the saying was true.
Plus, there's something both fun and fascinating about watching 53 different people go from sober to tipsy (or outright drunk) in four photos.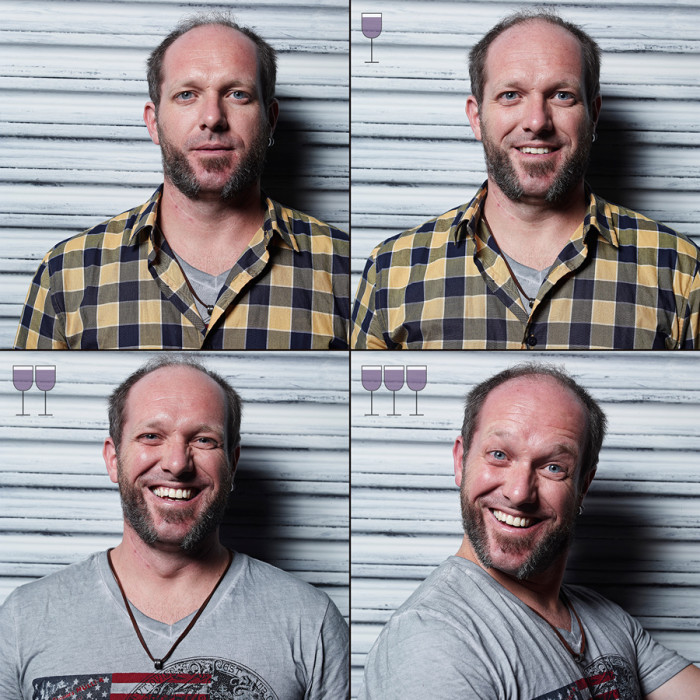 The wine (and mayhem) took place in Marcos studio, and the portraits feature people from all walks of life—artists, musicians, architects, advertisers, and more.
"The first picture was taken right away when our guests had just arrived at the studio," explains Marcos, "in order to capture the stress and fatigue that comes after a full day of work and facing rush hour traffic to get there."
Then, the fun began.
"At the end of every glass of wine, a snapshot. Nothing fancy, a face and a wall, 3 times."
Here are some of our favorites from the series: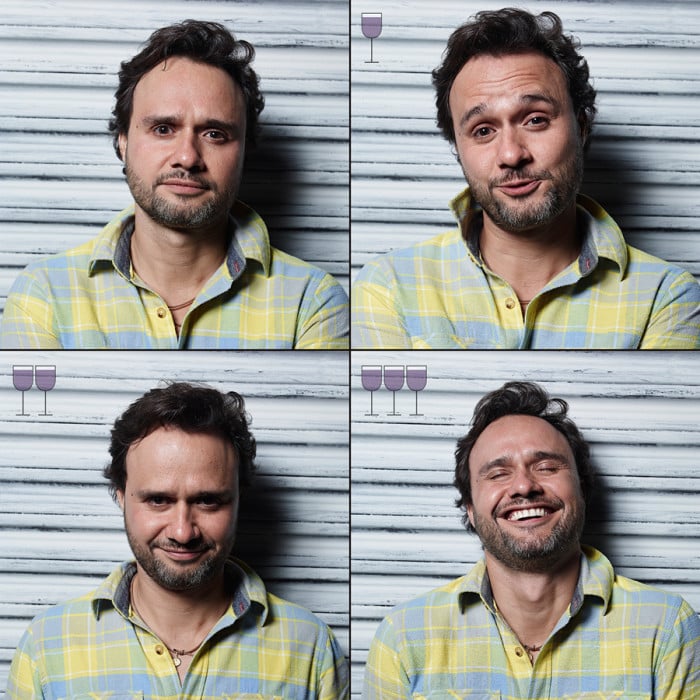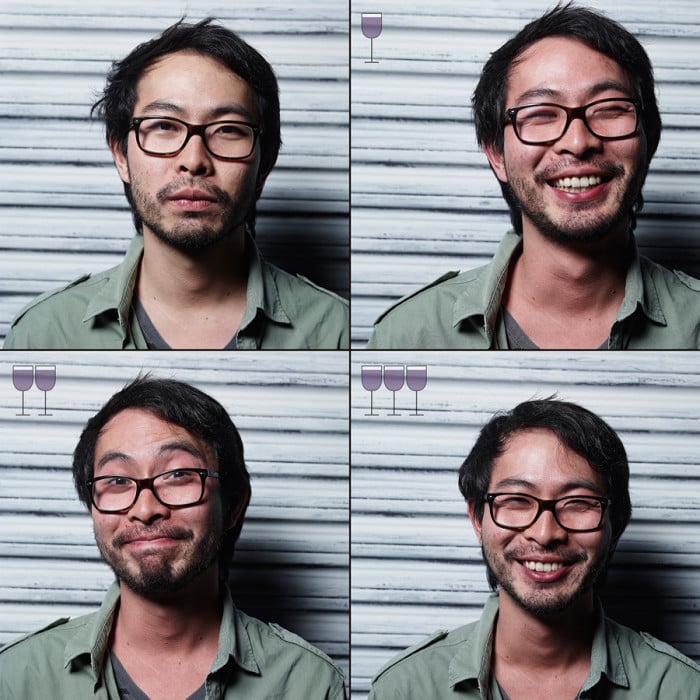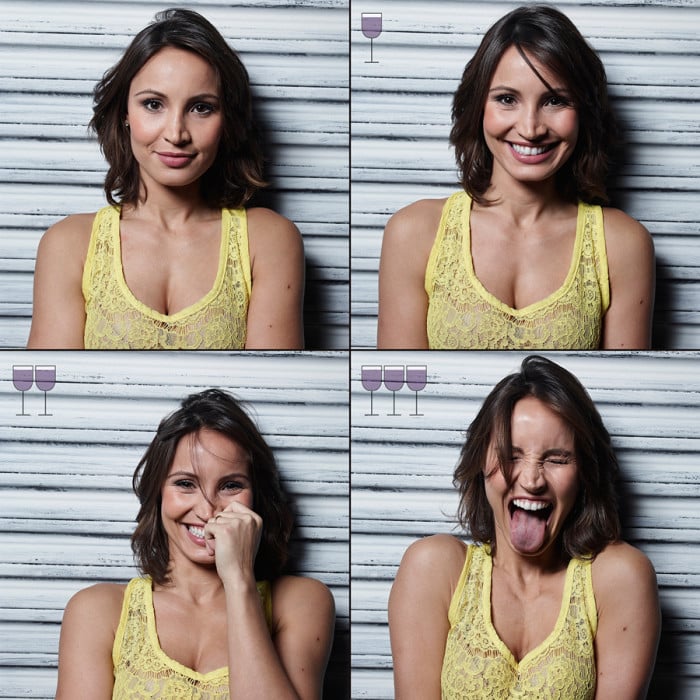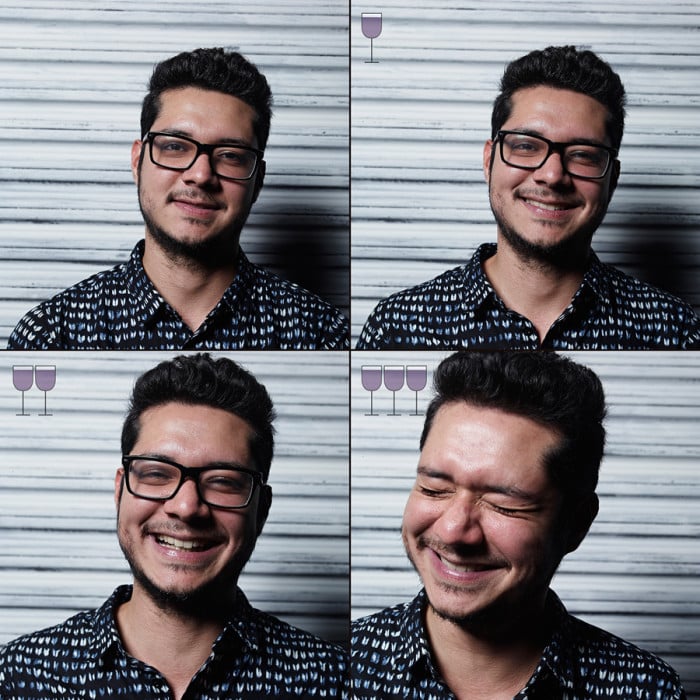 You can check out the full series over on Marcos website. And if you want to see more of his work, be sure to give him a follow on Instagram or go show Marcos some love on Facebook.
(via Adweek)
---
Image credits: Photographs by Marcos Alberti and used with permission.