Phil Collins Reshot All His Original Album Covers for the 2016 Reissues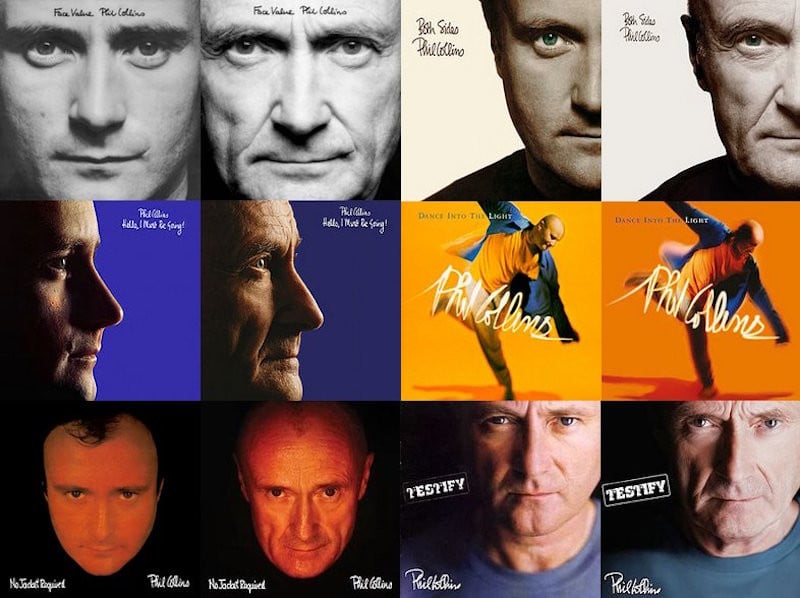 Famed musician Phil Collins began reissuing some of his most loved albums in November of 2015 as part of a collection called "Take a look at me now…" But keen-eyed fans of Mr. Collins noticed something curious about the reissues: the Phil Collins on the new album covers looks quite a bit older.
And that's exactly what Mr. Collins was going for. The title "Take a look at me now…" is meant to be taken literally, and so in addition to some musical extras thrown in for his fans, Collins also had some fun recreating each one of the six albums' covers:
The young, not at all wrinkled Collins from the original covers has been replaced by the more grizzled version you'd run into on the street today. Pretty neat, we think, and a fun idea that must have posed some interesting challenges for his photographer.
Speaking of whom, we've not been able to track down who did the photography on these new albums. Famed British photographer Trevor Key took most of the originals, and Peter Ashworth captured the original for No Jacket Required, but Mr. Key passed away in '95 and we could find no evidence that Ashworth captured the reissue cover.
If you know who did, let us know. We'd love to hear their story.
(via Kottke)