Globetrotting Couple Shoots Stunning Portraits in Remote Landscapes
Victoria Yore and Terrence Drysdale are a couple made in photography heaven. The first is a beautiful model, the second a talented portrait, landscape, and travel photographer, and together they've created a series of wanderlust-inspiring images that are going viral.
Yore and Drysdale, 23 and 27, travel the world searching for remote and beautiful landscapes—be they in a US National Park or among the most-photographed locations in Iceland. The resulting images are part of a project they're calling "Follow Me Away," each photo showing Yore exploring a remote landscape in a beautiful dress.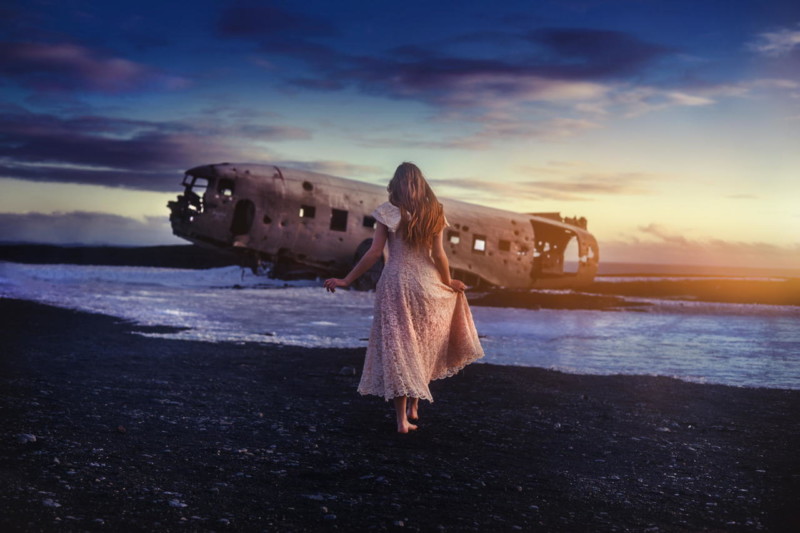 As fantastical as some of the final pictures are, Yore told us over email that they are NOT composites. In fact, they're not even staged.
"The photos are not staged, contrary to popular belief. We go out there with just a camera bag and a bag of dresses to choose from and that is it." she told us yesterday. "All of the photos are shot with natural lighting. They're all shot as you see them, and yes, risks were taken."
The most staging that goes into an image is choosing the dress. Even the hair and makeup are completely natural, and she tells Business Insider that the posing isn't contrived or planned. "Everything happens very organically," she says.
So far, the duo have travelled to nine countries and five US states, capturing images all along the way. They're now in the Austrian Alps and plan to hit the Italian Alps, French Alps, Normandy, Scotland, Canada, and Alaska … for now.
Below are some of our favorite images from their travels so far: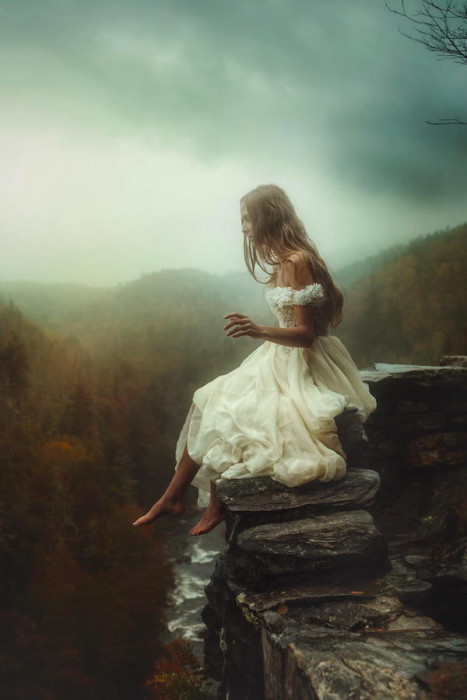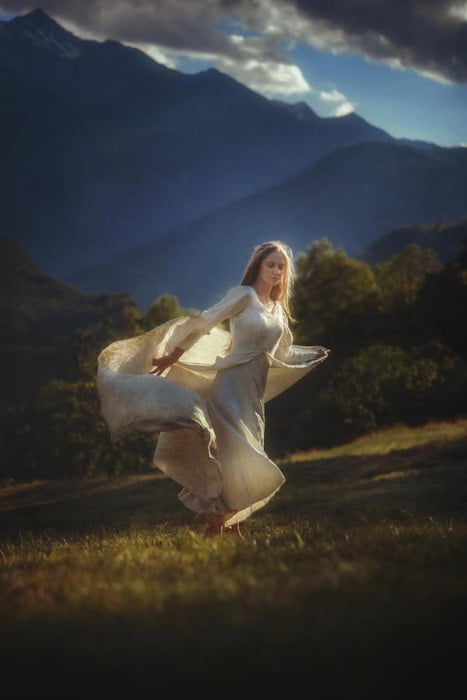 To see more of the couple's travel portraiture and follow them as their adventures continue to unfold, visit their website or give them a follow on Instagram.
---
Image credits: Photographs by Terrence Drysdale and used with permission