This Guy Photoshops His Dog into a Giant Fluffy Best Friend
Here's Instagram's latest celebrity: Juji the giant dog. His owner Chris Cline is making waves by using Photoshop to turn him into a giant fluffy best friend.

Since starting his Instagram account over 2,000 photos ago, the Minnesota-based Cline and Juji have attracted over 60,000 followers with their lighthearted photos of a man and his 10-foot dog.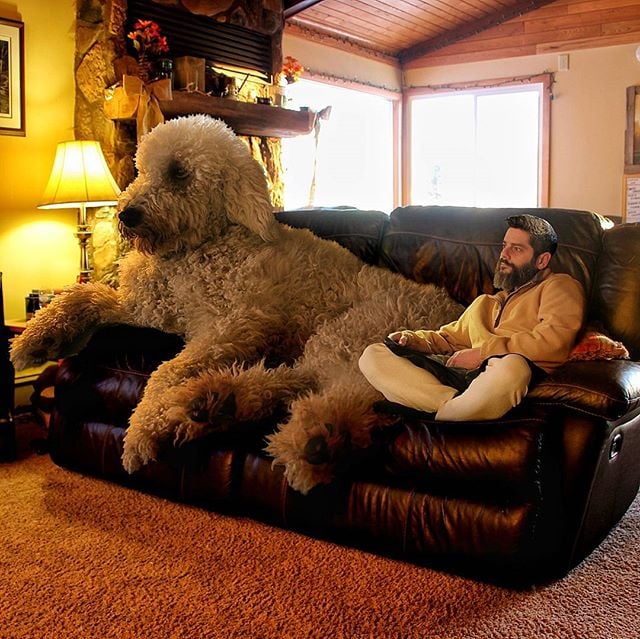 "Juji is definitely one of my biggest sources of information," Cline tells PetaPixel. "He came along at a time in my artistic career when I was feeling low. He really charged my batteries so to speak."
"Every day is a new adventure with him," Cline says. "I keep thinking I'm gonna run out of ideas but with him around they just keep coming."
"I love that I can offer others the gift of making your dog larger than life, because in a dog owners eyes, that's exactly how we see them," says Cline.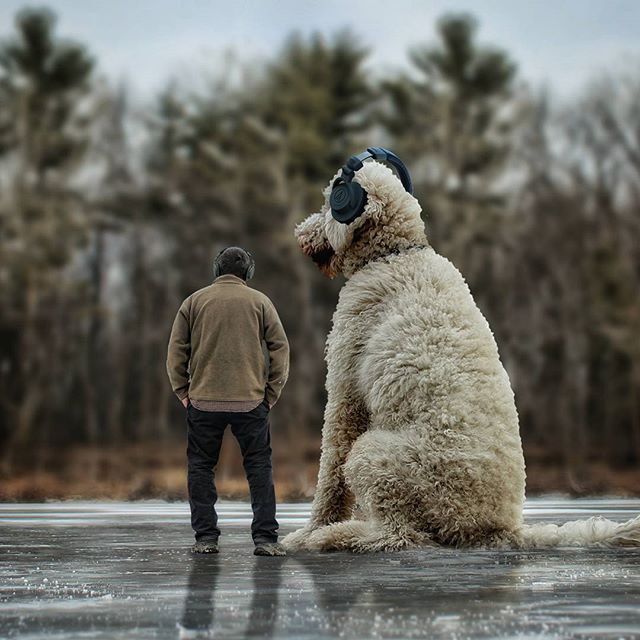 Cline says that he does all the photography and Photoshop editing himself. It typically takes him 4 hours to create an image, from initial photography to final edit.
Here are some more of the photos shared on Cline's Instagram account so far: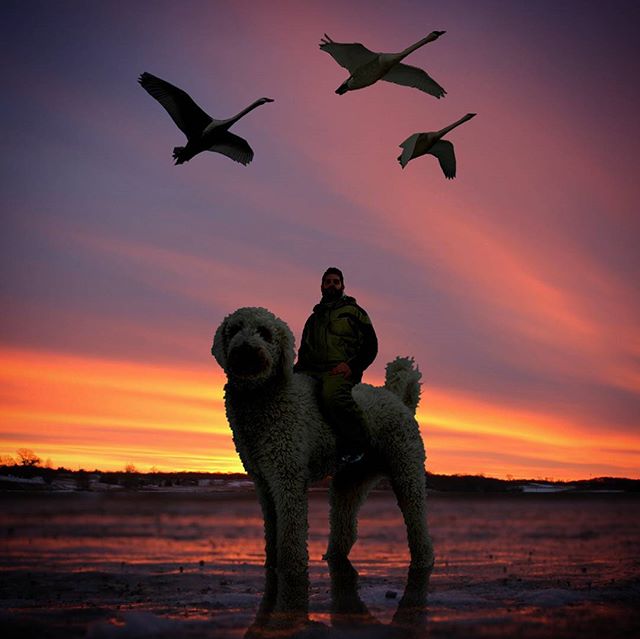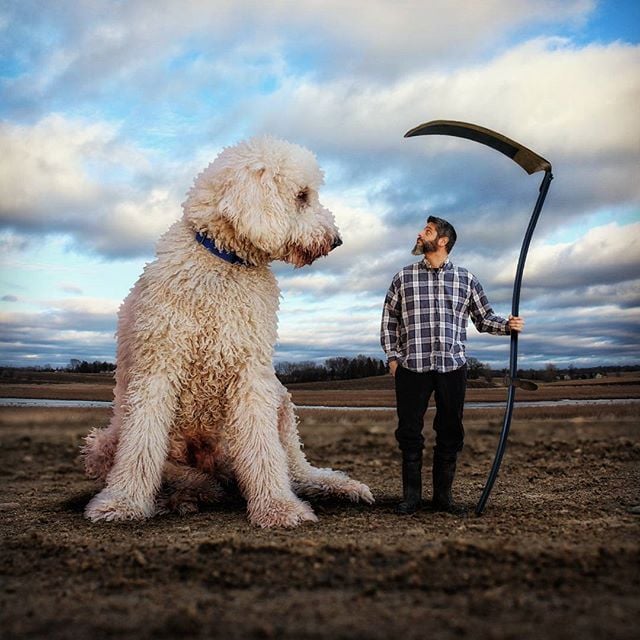 You can find more of these photos and follow along with the project over on the @christophercline Instagram account.
---
Image credits: Photographs by Chris Cline and used with permission