Build an Olympus Mirrorless Camera Out of Paper
Looking for a fun little weekend craft project or some thrifty home decor? You can make yourself an Olympus mirrorless camera out of paper.

Olympus has a special family-friendly webpage for kids, and one of the sections is for papercraft. There are two PDF templates you can use to print and put together your own camera model.
The first is for the Olympus OM-D E-M10 Mark II (the completed model is shown above):
Here's what the camera looks like in real life: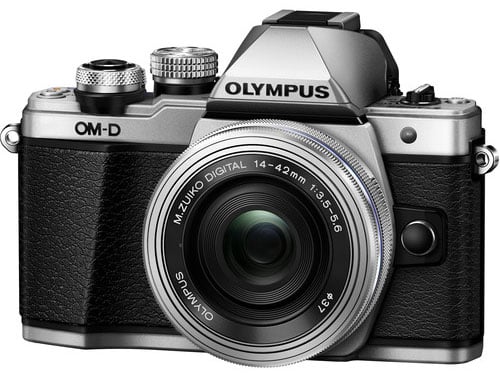 The second is for the smaller Olympus PEN Lite E-PL7:
Here's what the completed model and real camera look like:
You can also download the PDFs over on the Olympus website if you'd like to build one of these paper Olympus cameras for yourself.