Do This 52 Week Photography Challenge to Improve Your Skills in 2016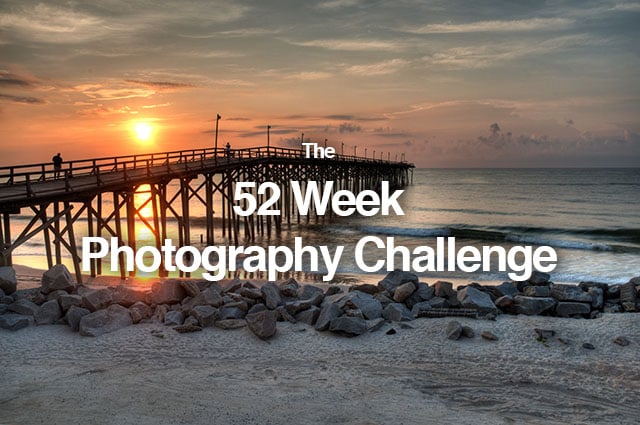 If you're looking to get better at photography in 2016, one great option is to do a 52-week photography challenge that forces you to complete regular assignments throughout the whole year. And we've found a great one you can take on as your new year's resolution.

Photographer
Dale Foshe
has put together a 52 week photography challenge list that anyone around the world can download and take part in.
"I have been a full time wedding photographer for 7 years, and have been teaching photography at the local community arts center for several years now," Foshe tells PetaPixel. "Part of what I have seen that helps my student's grow the fastest is a repeating weekly assignment around three categories."
The 3 categories are: portrait, landscape, and artistic impression (expressing yourself in your own creative way). With these categories in mind, Foshe created this 52-week list of assignments (click download below to save and print the PDF for yourself, or visit/bookmark the online list here):
In the first week, you'll be challenged to shoot a self portrait. The following week, capture a traditional landscape. After another week passes, make a photo with the simple theme "red." And on and on it goes. Over 52 weeks, you'll alternate between shooting portraits, landscapes, and artistic assignments.
"This list is going to be more challenging to complete than a simple 52 week photography challenge list," Foshe writes on the challenge webpage. "But stick with it to the end and I guarantee you will be a better photographer for it."
He also recommends that you band together with a group of photographers to shoot and share the images together. If you'd like to join a large digital group, there's an official challenge group on Facebook with hundreds of members already.
Good luck, and may your photography skills reach new heights in 2016!