StikBox is the World's First iPhone Case with a Built-In Selfie Stick
StikBox is a new iPhone case that's designed to make your selfie sticks unnecessary: it has a collapsible stick built right into the back.
"Why carry two things when you can carry one?" asks inventor Yekutiel Sherman of Israel.


The case is just 0.6-inches deep, and the backside holds the collapsed aluminum sections of a 28.3-inch-long selfie stick. When you need it, just pull it out, swivel your phone, adjust the angle, and shoot.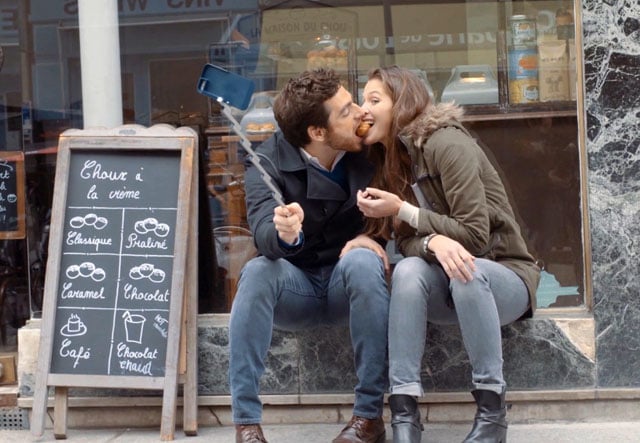 The backing also tilts out from the phone to double as a kickstand.
Sherman is trying to launch the StikBox through a Kickstarter campaign with a ~$50,000 goal. He's asking for a ~$29 contribution for one of the first units, which are estimated to ship in May 2016 if everything goes well.
(via StikBox via Digital Trends)