Shooting Above-and-Below Photos of Icebergs with a Custom Camera Rig
Photographer Steve Mandel just returned from Antarctica, where he made photos of icebergs using an underwater camera, a surface camera, and a drone.
For his underwater shots, Mandel shot each photo so that it's a split view in a single frame: half of it shows the iceberg above water, and half shows what's below.

Mandel used an underwater housing to protect his Canon 5D Mark III, and attached his camera to the end of a 7-foot-long metal pole. The camera was made to sit at a proper angle thanks to a custom-machined bracket that attached to a heavy duty monopod head.
Mandel also made "legs" for his unusual camera pole so that the rig could rest on the side of the small Zodiac boat while Mandel stood inside. To compose photos and control his camera from 7 feet away, he used the CamRanger app and paired it with an iPad Mini that was strapped to his wrist like a giant watch.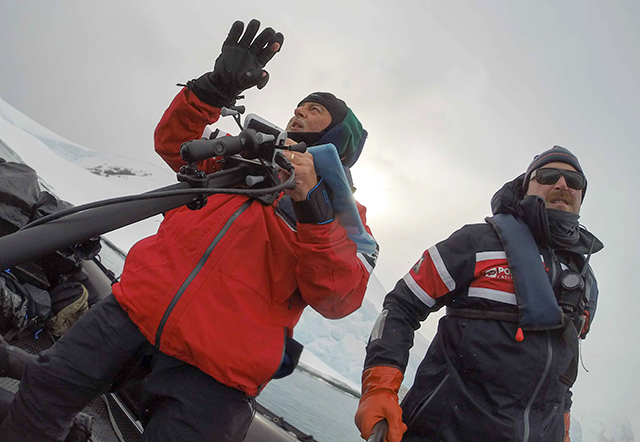 With this setup, Mandel was able to zip around to different icebergs and capture half-and-half shots without ever having to get into the water. Here are some of the shots he left with: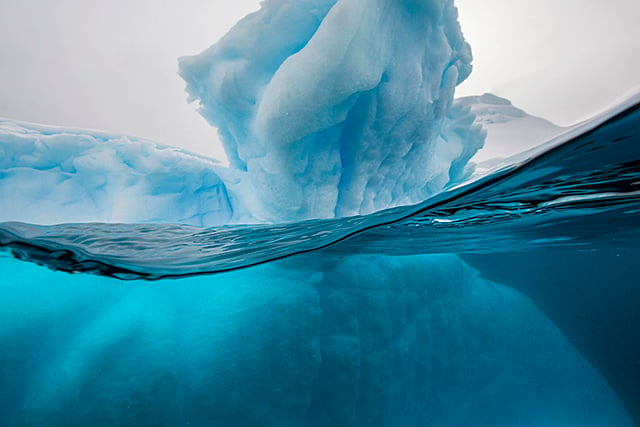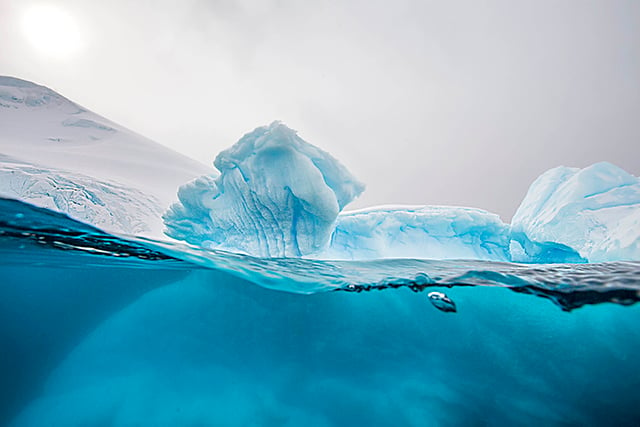 Mandel also created a 3.5-minute video with highlights from all 3 perspectives he captured.
"I had permission from the international treaty organization that governs Antarctica to fly a drone there," Mandel tells PetaPixel. "I received this permission because of my ongoing work with scientists studying Northern and Southern elephant seals."
"Recreational use of drones is now banned in all of Antarctica and these images were all taken under permit." You can find more of his Antarctica images here and here.
---
Image credits: Half-and-half iceberg photos by Steve Mandel, and behind-the-scenes photos by Brandon Harvey. All images used with permission.