Museum Asks Visitors to Put Down Cameras and Pick Up Pencils and Sketch Pads
Rijksmuseum, the Netherlands national museum dedicated to arts and history in Amsterdam, recently launched a new campaign called "The Big Draw." It's an effort to get museum visitors to ditch cameras and simple snapshots in favor of drawing the artworks in order to more fully appreciate the easy-to-miss details.

The tagline of the campaign is "You See More When You Draw," and Rijksmuseum is promoting it with an illustration of a camera obscured by a large red X.
"In our busy lives we don't always realise how beautiful something can be," says museum general director Wim Pijbes. "We forget how to look really closely. Drawing helps because you see more when you draw."
The museum held a "Big Draw" event last month, handing out sketch books and pencils to visitors. It's also holding a "Drawing Saturday" every week, handing out drawing materials and giving visitors assignments in various spaces around the museum.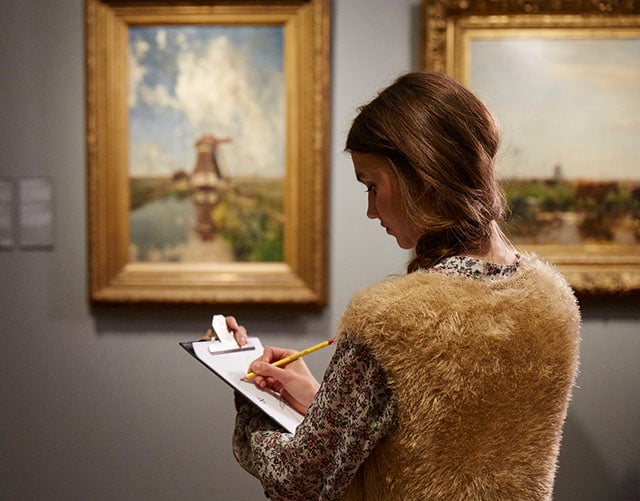 "The problem now is that we look at things quickly, fleetingly, superficially," the museum writes. "We are easily distracted: by other people, our own thoughts, a little device vibrating in an inside pocket. […] Maybe we have to learn how to look."
"The good news is, we can. It is not difficult, and everyone can do it: by drawing!"
(via Rijksmuseum via ArchDaily via BoredPanda)
---
Image credits: All photographs by Rijksmuseum