Roaming the Stadium With My Camera During an NFL Football Game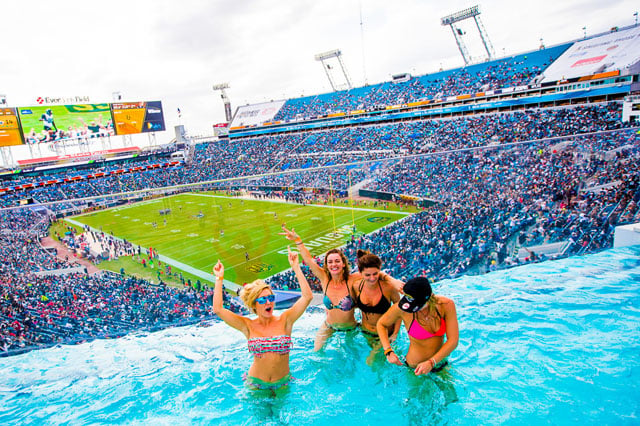 Last month, I covered an NFL football game in which I had freedom to roam once what I shot what I needed for ESPN the Magazine (that story to be published this month).
I was done with my pregame shoot and portrait session the night prior, and so I had a decision to make: drive four hours home or spend four hours over four quarters making pictures at a game that, in the terms of the NFL this season, was a little off the grid.

The Jacksonville Jaguars and Houston Texans currently have records of 2-5 and 3-5, respectively, but they are still in the hunt to make playoffs in their division! Regardless of win/loss record, there are always interesting photos to be made.
I roamed about the stadium playing with shutter speed, lenses, and such to see what I could grab for stock, but moreover it was just visual practice in finding details and making photos that I enjoy and that wouldn't normally be made. I was half successful, but in the end, this edit is a little more interesting than what game action would have been, I'm sure.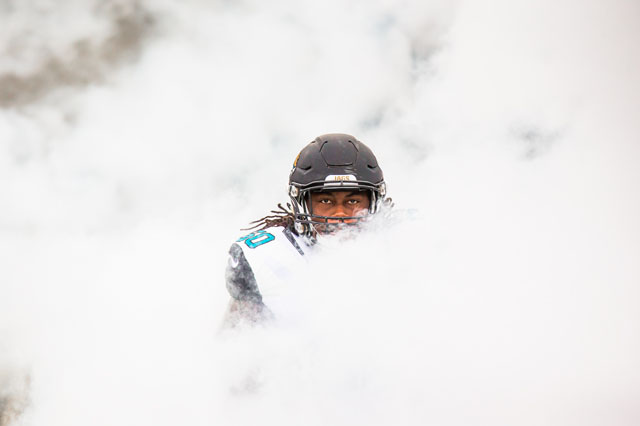 Most of my gigs usually involve following player X around all day to make the best photo, but having that X in the bag and some time to play around, it's always fun and worth spending the extra time making friends with a 400mm and converter again.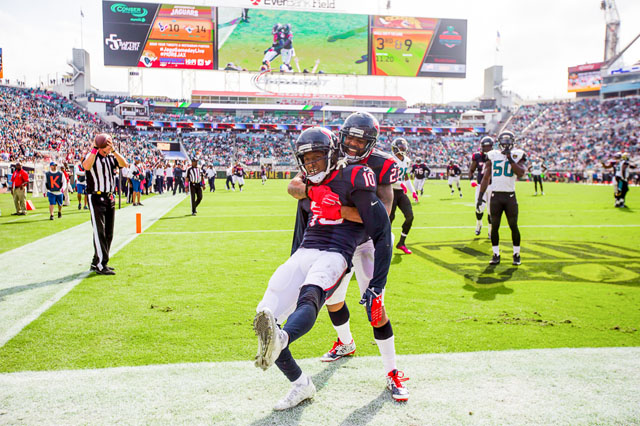 ---
About the author: Chip Litherland is a photographer and self-diagnosed color addict based in Sarasota, Florida. He has spent over 12 years in photojournalism and commercial photography, and his award-winning photos can regularly be seen in publications such as The New York Times, NPR, The Wall Street Journal, ESPN the Magazine, and USA TODAY. You can find more of his work on his website and on Instagram. This article was also published here.
---
Image credits: All photographs copyright Chip Litherland and were used with permission