Sightseer Sling Strap is a Leather Camera Strap That Expands As Needed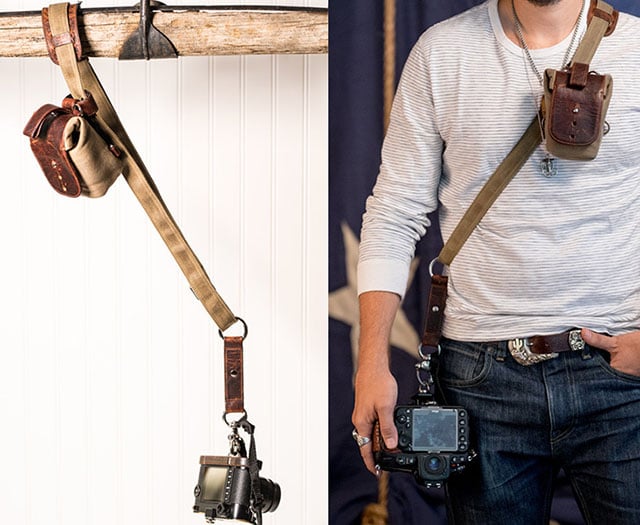 A new product just landed in the world of high-end camera straps. The new HoldFast Sightseer Sling Strap is an elegant and rugged leather camera strap that can be expanded as desired with add-on pouches.

The strap is crafted out of waxed canvas and American bison leather that give it rugged good looks, comfort, and durability. Each one comes with a Camera Holdfast that connects via your camera's tripod mount and a safety catch for extra security.
If you need to carry more gear with you than just a camera, you can add additional pouches for cell phones, lenses, and accessories. The strap is part of HoldFast's Sightseer system of modular gear.
8 additional Sightseer pouches, which are sold separately, can be attached to the Sightseer Sling Strap via the velcro-backed leather loop on the sling or via the belt loops on the Sightseer pouches.
The Sightseer Sling Strap is available from HoldFast in olive, black, and navy for $185 — we told you it was high-end — and the additional add-on pouches can be purchased for between $110 for a cell phone pouch and $150 for a large lens pouch.