Nikon Launches a Nanoblock Set That Lets You Build a Toy Nikon F SLR
It seems that Nikon has partnered with toy block maker Nanoblock to create a special set that lets you build a Nikon F SLR, Nikon's first SLR camera that was introduced back in April 1959.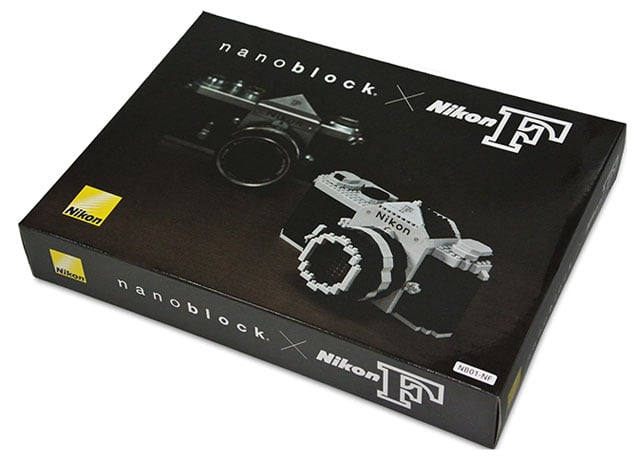 Nanoblocks is a Japanese plastic toy that's similar to LEGO in design, except everything is smaller, which is perfect for creating smaller and more detailed replicas of well known objects.
There are easy-to-understand instructions in the set, but you'll need some patience: the product page says the pack contains a whopping ~1,000 pieces. The detail of the finished toy camera is impressive:
This Nanoblock Nikon F was recently on display at the new Nikon Museum that opened in Tokyo, and now it's available for sale through the Japanese Nikon Direct website for ¥3,980, or about $33.
There's no word on whether this product will be available outside of Japan, but you might be able to pick one up through 3rd party channels soon (e.g. keep your eye on eBay).
(via Nikon Direct via Nikon Rumors)