Build Yourself a Camera Slider That Uses a Guide Rail and Friction
In addition to the prototype tripod design that we recently featured, ProductTank has also created a new design for a simple camera slider. A bit different than traditional rail style sliders that keep the camera locked to an axis, the ProductTank slider simply uses a guided rail and friction to get the job done. The result is a slider that be easily adjusted to your shooting situation, and can be seen in the 6-minute video above.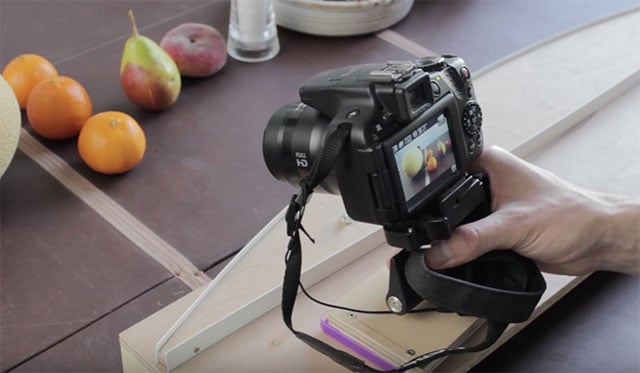 The slider is created with a dual sided rail that can be flipped to create either a straight or arched pan. Due to the fact that the slider is not locked to the rail, videographers can create unique movements such as lifting the camera into the air after a quick pan.
Ingredients and tools you'll need include: plywood, bolts, an office file, a plastic edge strip, double-sided tape, screws, a ball-head camera mount, some offcuts of wood, and masking tape. Watch the video above for a step-by-step DIY tutorial.