I Quit My Job and Spent 3 Years Visiting 60 Countries with My Camera
Sometime during 2010, I began dreaming of quitting my job and traveling around Asia for a year before returning to the work force. I had graduated from college during the global recession back in 2008 and got stuck in a job that I never intended to stay at for long.
So I started saving up as much as I could, sold most of my belongings, and even lived in the building I worked in for a few months. When I finally left on a plane in Sept 2011, I had no idea that I would end up traveling for three years to sixty countries.


I went to school for film and television so it was only natural that I wanted to document my travels in some way. I didn't have too much experience shooting stills prior to my trip but I decided to upgrade to a Nikon D700 and use the opportunity to improve. I came up with a rough idea of what I wanted the short film to look like and built my equipment list around that as well.
In the beginning I carried around a Nikon D700 and Canon 7D with a 17-35mm f/2.8, 24-70mm f/2.8, and 70-200mm f/2.8 VR II lenses. I included a circular polarizer, lee filter system, three stop ND soft grad, and a Lee big stopper. I originally stuffed all of this in a regular backpack but later moved onto a F-stop Loka when I upgraded to a Nikon D800. I also began utilizing a GoPro, starting with the Hero 2, to get the video footage that would have been impossible to capture with a DSLR.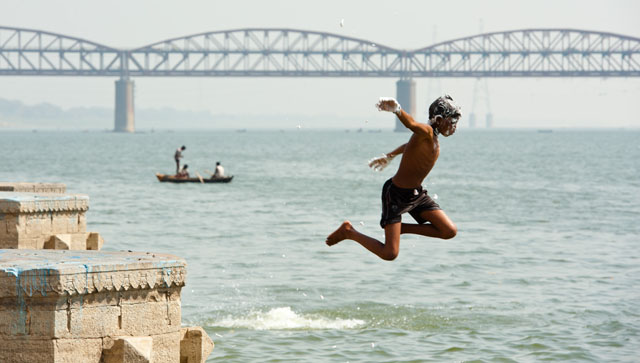 Traveling for as long as I did was a photographer's dream. I was able to dabble in all types of photography over the course of my travels. I went from capturing bustling street scenes, to wildlife out on safaris, and a plethora of unique landscapes. I had the opportunity every day to go out and capture new experiences.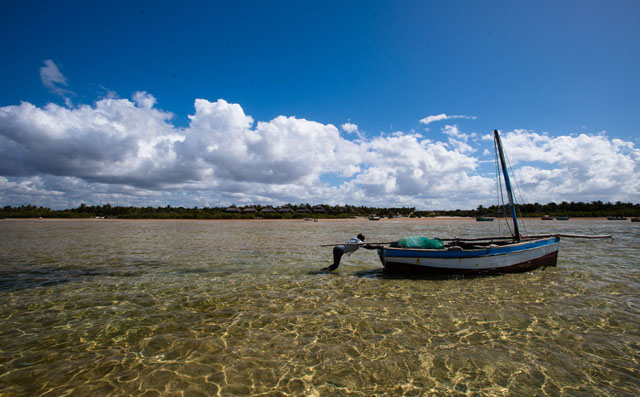 In the beginning I was trigger happy due to my excitement. One of the great things about budget backpacking is that you tend to stay close to the local culture as a result of attempting to keep costs down. In return, you get to experience some unique moments that are great opportunities to photograph.
But operating on a budget isn't always the most comfortable. Carrying around a heavy backpack full of equipment on top of your other luggage does weight down on you. It can also be a huge inconvenience to your travel experience having to keep track of your gear all the time.
One of the main concerns is obviously theft. I stayed in a lot of hostels, hitchhiked, and sometimes slept outside in parks with my pack. You need to be alert at all times, but common sense will usually prevail. Trust your instincts. If the accommodation you're staying at doesn't seem safe then it probably isn't. If you're uncomfortable with the people around you then don't pull out your camera until you feel good about it.
The chances of anything happening are actually slim when you look into it, but unfortunately theft does happen. I was a victim of it while traveling in Chile. After a long 24 hour bus ride to Calama I waited for a connecting bus to San Pedro de Atacama with a friend. Many thieves in South America work together. One person will distract their target and another will grab the bag as soon as the victim's attention is diverted. This is what happened to me.
My guard was down and my photography pack wasn't directly in front of me. The worst feeling was losing all my work for the past 1 ½ months. One of my three drives had corrupted and I had forgotten to move one of the remaining two drives into my other bag.
I spent four hours at the police station communicating with the police officer using Google Translate, borrowed some money from my friend, and then spent the following 24hrs on a bus back to Santiago for a new passport to fly out.
An incident like mine shouldn't be something that dissuades you from bringing the tools necessary to capture your art. Why buy camera gear when you're too scared to use it? Petty theft happens everywhere and you tend to only hear the bad stories. Make sure you back up often and upload to the cloud when you can. Buy insurance to cover yourself.
During my travels I encountered people in every country willing to befriend a stranger by taking the time to show me their city, buy me dinner, or providing a place to sleep. I felt guilty at times that I was taking so much and not giving anything back in return. This is where my photography started to come in. The images I was posting to Facebook made an impression on some friends and other acquaintances. They started to travel outside the country more and told me how it was making a positive impact on their lives as well.
People are hesitant to step outside of their comfort zone. Being surrounded by a completely different culture, foreign language, and setting can be stressful. I think this is where the photographer comes in like a magician. Essentially we trick people. We amaze others with beautiful photos and we capture fleeting moments. We make travel look very appealing and full of adventure, but there's a lot behind the scenes that isn't revealed.
While traveling, there are many instances that challenge our previously held notions of how to live and what we imagined the world to be like from our living rooms. You can see others with different eyes and the receiving party can see you with new eyes as well. Travel keeps us alert about our differences and prevents us from taking the close minded way out. I believe photography helps in exposing people to this.
With my video and photography book I'm hoping to reach an audience outside of my immediate network to inspire others to integrate traveling abroad into their lives. So far the response has been amazing and has reached further than I ever imagined. This has been my way of giving back.
---
About the author: Walter Chang is a photographer based in New Jersey. He graduated from New York University with a degree in film and television. Chang recently completed a three-year trip around the world, and is currently raising funding to have pictures from his journey published as a photo book. You can find more about his work and travels on his project's website.
---
Image credits: Photographs and video by Walter Chang and used with permission