This Rare Leica Noctilux 50mm f/1 Lens Comes with Its Own Humidor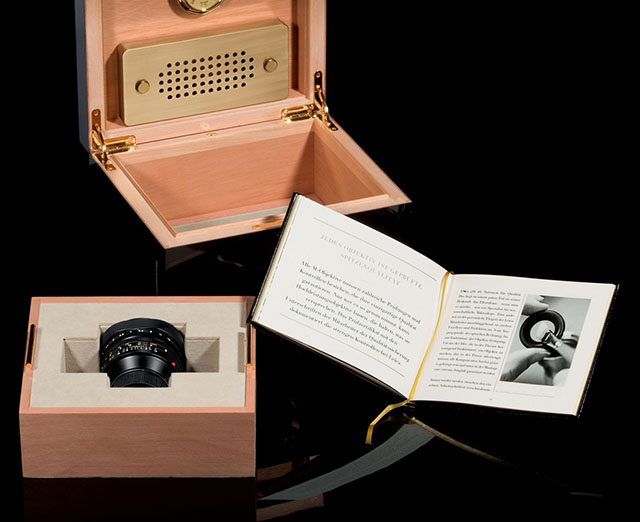 Here's one way to identify a pricey lens: it comes with a dedicated luxury humidor for humidity control. Back in 2008, as Leica was ending a manufacturing run of its Noctilux 50mm f/1 lens, the company decided to release the last 100 units as a special edition. Each of the lenses was shipped with a special humidity control box crafted in Paris, France, by Elie Bleu, which makes high-end humidors for cigar aficionados.

Elie Bleu humidors often sell for between $2,000 to $5,000 by themselves, so the box greatly increased the value of this bundle.
The unit was originally priced at €10,000 when it was first released. An auction for one of the 100 units just finished over on eBay, and the winning bid (out of 81 bids) was $12,768.
The seller on eBay writes that they were the original owner of the mint condition lens, which they originally paid "just under 20K USD for."
From the photos posted by the seller, we see that the box comes with a special pair of Leica gloves for handling the lens as well.
If you're interested in one of these 100 rare kits, keep your eyes peeled on eBay — perhaps one of the other 99 will show up one day as well.
(via eBay via La Vida Leica)