These 1913 Autochrome Portraits Are From the Early Days of Color Photography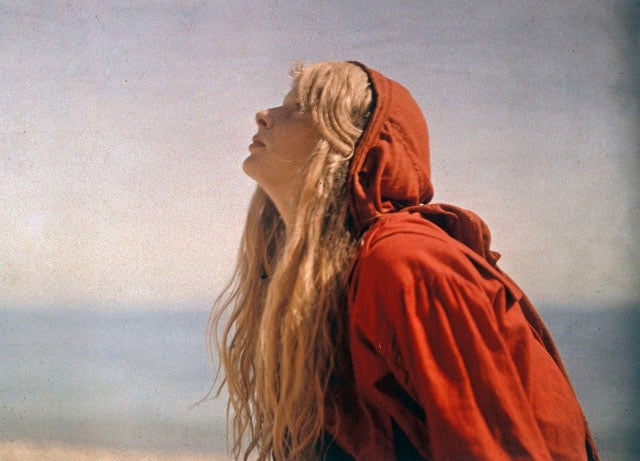 Mervyn O'Gorman was an English engineer whose artistic interests turned him into one of the early pioneers of color photography. Using the Autochrome Lumière process that was launched in 1907, O'Gorman shot images that are now regularly featured in exhibitions of early color photos.
Among his best known works are a series of color photos of his daughter, Christina, taken in 1913.

The National Media Museum writes that Christina's choice of red outfits in the portraits was a good one, as the color was captured particularly vibrantly by the Autochrome process.
Some of these portraits were taken at Lulworth Cove in Dorset, England. Slower exposures and larger apertures give some of the shots a shallow depth-of-field and a dreamlike quality.
This photo shows the O'Gorman family sitting on a beach in Dorset and eating a picnic meal. The black box you see in the frame is O'Gorman's camera case.
In this next photo, the rowing boat in the background is the same one that appeared in the portrait above:
If you're interested in learning more about the Autochrome process, here's a great 7-minute video that describes how it works and how photographer Heinrich Kuehn used it:
(via The National Media Museum via Mashable)