21 Rolleiflex Prototypes Appear on eBay with a Price Tag of $178,000
The factory that manufactures Rolleiflex cameras is being liquidated in a bankruptcy auction, so there's a chance we may never see new Rolleiflex twin-lens reflex cameras produced ever again. As the fate of the brand is in limbo, 21 original Rolleiflex camera prototypes have appeared in an auction on eBay. For a cool $178,000, collectors can own a unique piece of photographic history.

Back in October 2014, we shared a different auction in which a one-of-a-kind transparent Rolleiflex prototype was for sale for $6,000. This latest auction also contains a transparent prototype, and a gold prototype, and a silver prototype, and a bunch of black prototypes.
The cameras were listed by Leica Store Lisse, an official Rollei dealer for over 20 years. The shop says that the cameras in the auction are in brand new unopened condition.
Here are some photos of some of the cameras in the listing: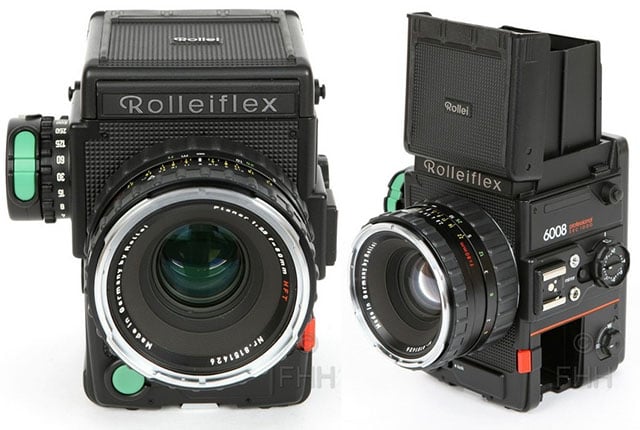 You can find the entire listing of the 21 cameras in the eBay auction listing. The Buy It Now price is currently set at $177,950, and the $50 shipping fee will bump your total cost up to a cool $178,000.
21 Rollei Camera Prototypes [eBay via Lomography]