This Slow-Mo Clip Shows What It's Like to Photograph Planes Landing at Maho Beach
Maho Beach in the Caribbean islands is famous for being a place where you can stand directly under airliners as they're landing at Princess Juliana International Airport. With giant airplanes roaring so close overhead, the beach is a popular photo spot that results in some unbelievable images.
Photographer and travel blogger Paul Luning recently paid a visit to the beach, capturing the eye-opening video above that shows just how close the planes come to the people on the beach below.

"Visiting Maho Beach in Saint Marteen was always on my bucket list," Luning says. "It's as crazy as it looks — planes landing just feet from a public beach."
Here are some photos captured by other photographers over the years: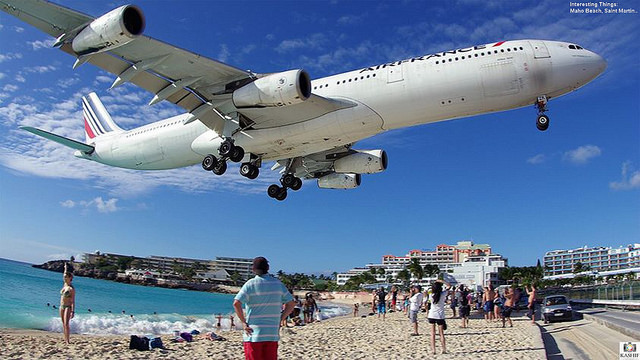 A few years ago we also shared a project by Josef Hoflehner, who documented this beach through black and white photographs.
(via Laughing Squid)