Unusual Photo Questions Asked at a Camera Store in Ventura, California
Photography-centric web comic CLICKittyCAT published a series of one-liner comics this week based on true stories it gathered from a camera store in Ventura, California, called Dexter's Camera. The shop has served customers since the 1960s, so they've fielded plenty of unusual questions over the years.

CLICKittyCAT decided to package the stories/questions into comics under the theme "A hipster walks into a camera store and says…" The photographer and doodler behind the comic, S. Dirk Schafer, tells us that he specializes in "snarky" photo humor. "Since nobody self-identifies as a hipster, we figured their camera store stories were fair game," he says.
Apologies if you do self-identify as a hipster, or if you have had any of these questions yourself. Most people can probably identify with having similar misconceptions when just starting out in photography.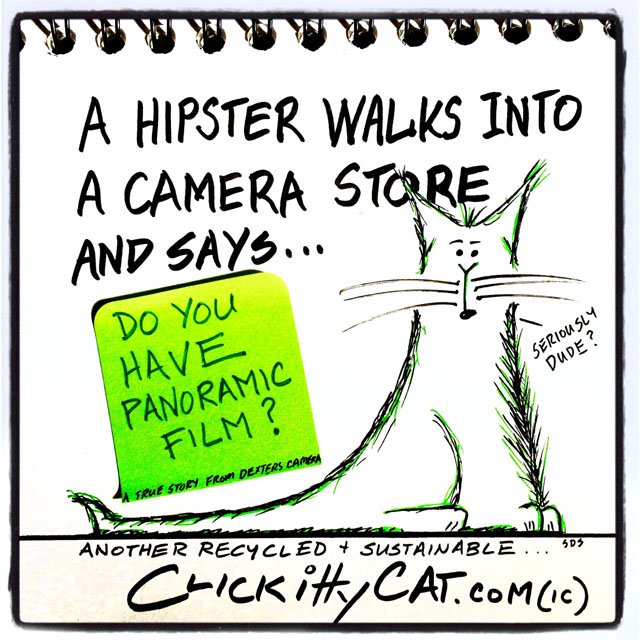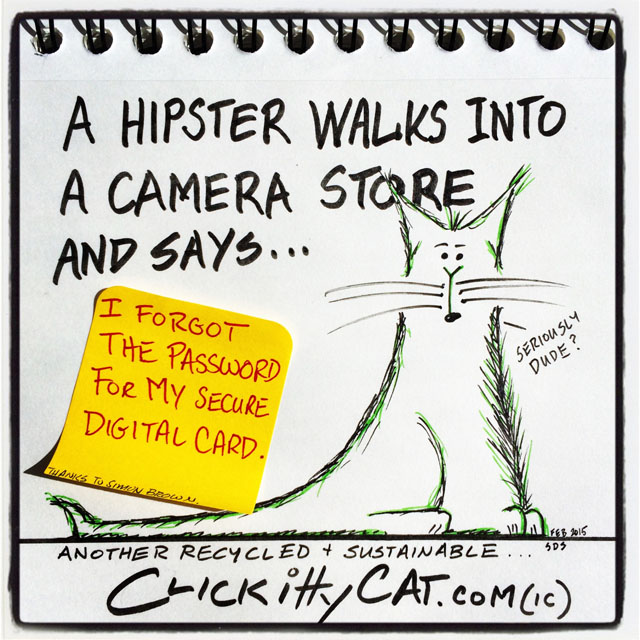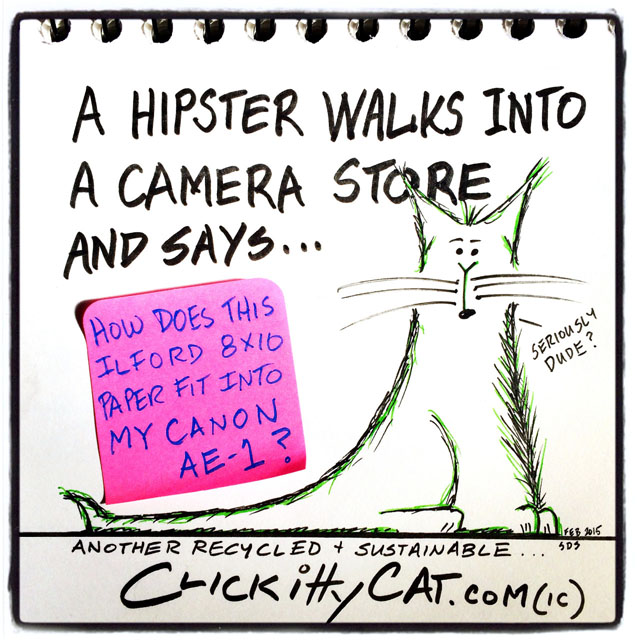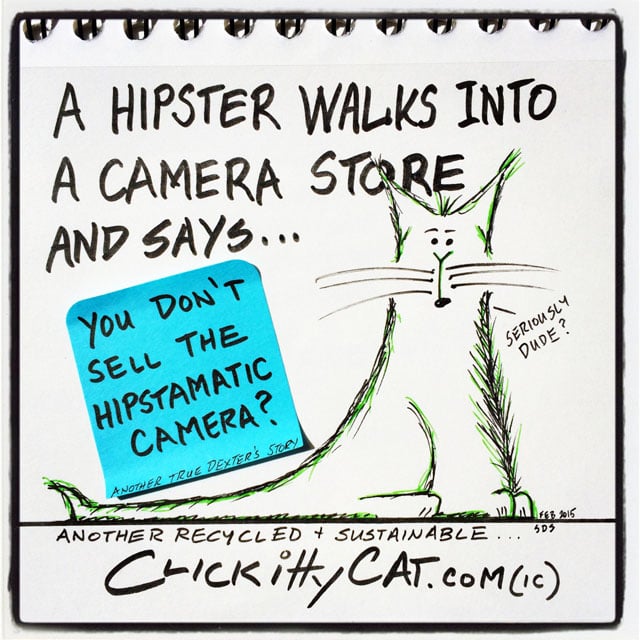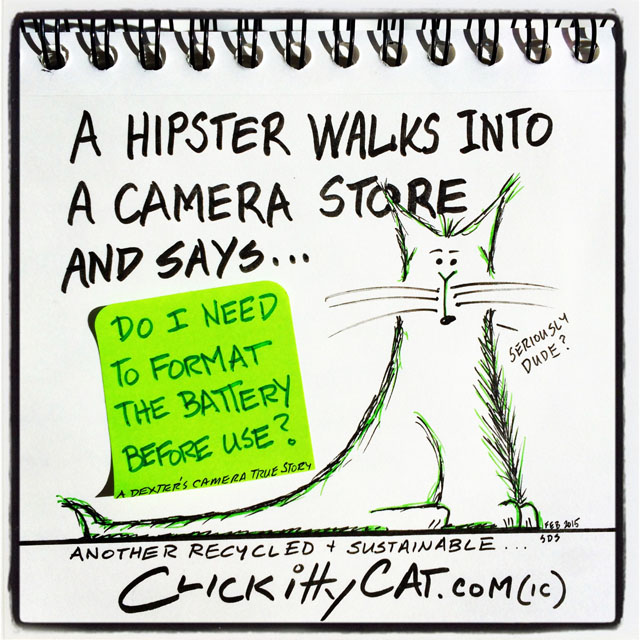 A few years ago we shared a series of unusual camera store conversations called "Overheard In a Camera Shop."
---
Image credits: Comics by CLICKittyCAT and used with permission