Leonard Nimoy's Passion for Photography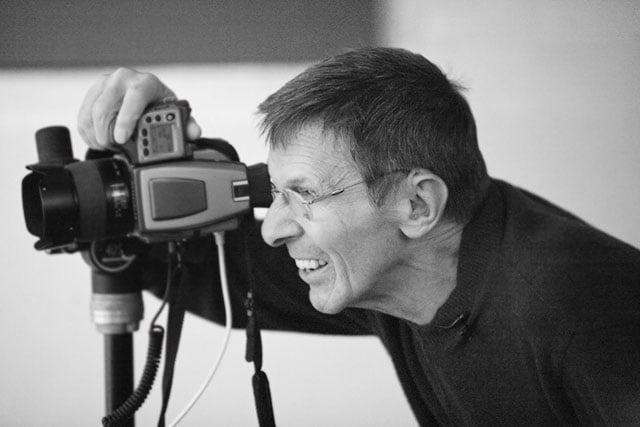 Actor Leonard Nimoy passed away today at the age of 83. While famous for his role as Spock in the original Star Trek, what a lot of people may not know is that Nimoy was also a passionate photographer.
Nimoy picked up an interest in photography as a child, studied photography at UCLA, and even considered changing careers from acting to full-time photographer.

Warning: There is some artistic nudity in the links and videos below.
In a 2004 interview with The Republican, Nimoy shared the challenges of having an interest in photography while being famous as an actor:
Being known in one area of the arts and wanting to move into another is complicated. In a certain way, you get attention because of who you are, but you also get a certain amount of resistance.
Still, Nimoy found success in the medium, having his work exhibited at a number of galleries and published in best-selling photo books.
Here's a interview Nimoy gave a half decade ago about his photo project "Secret Selves."
A few years later, Nimoy was interview by singer Pharrell Williams about his photography for Reserve Channel:
Here's a bonus video from that interview in which Nimoy talks about the difference between fine art photography and photojournalism:
You can find a collection of photographs from Nimoy's "other career" in this online gallery.
---
Image credits: Header photograph by Seth Kaye Photography and courtesy R.Michelson Galleries