Training at Lake Placid with the Team USA Bobsled Crew
I recently took a trip to Lake Placid, NY to follow the Team USA Bobsled crew as they prepared for the upcoming World Cup competitions taking place all over Europe. In 2014, I photographed Jazmine as a personal project after the Sochi Olympics. We stayed in touch, and I convinced her to let me come to Lake Placid and photograph them training next time they were there.

I'm usually the portrait photographer tweaking all my lighting set ups, traveling with a crew, and planning out each shot. This project was very different for me – there was simply no room for such a production. They were on a very tight training schedule, and I couldn't interfere. I had to give them space, and make sure I didn't interrupt. By using a fly-on-the-wall approach, I had the opportunity to sit back and witness what a truly blue-collar sport bobsled really is. From loading and trucking their sleds up mountains themselves, to changing the blades – they do it all. Hitting speeds of over 70mph, at 2,400ft elevation and below-zero wind chills, this training session was no walk in the park.
Approaching the Olympic Sports Complex on Mt. Van Hoevenberg, just outside of Lake Placid. The team was just returning from a trip to Park City, UT where they competed in team trials.
Temporary rails are put on the sleds when they travel, the team must replace, and sand them upon return.
As fast as the team unloads the sleds from Park City to change the rails, they just as quickly load them back into the box truck and haul them to the top of Mt. Van Hoevenberg to start their practice runs.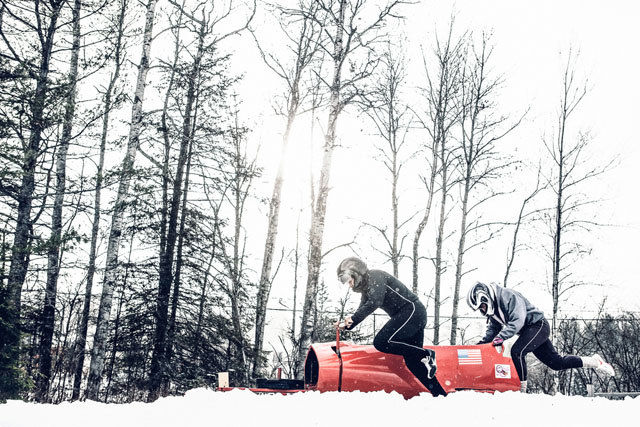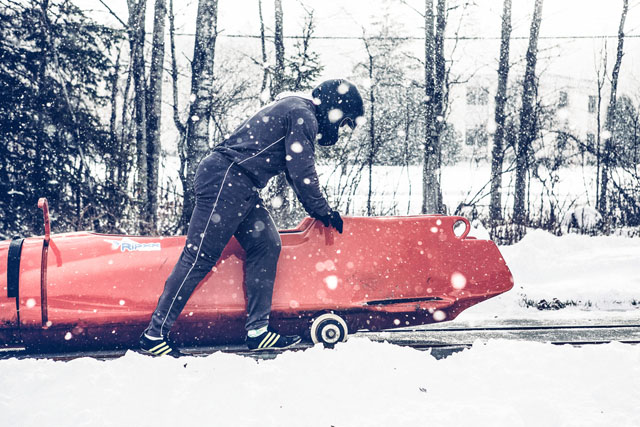 Before each training session and race, they must do a track walk the length of the track (over a mile uphill).
They ride into the night, back to the top of Mt. Van Hoevenberg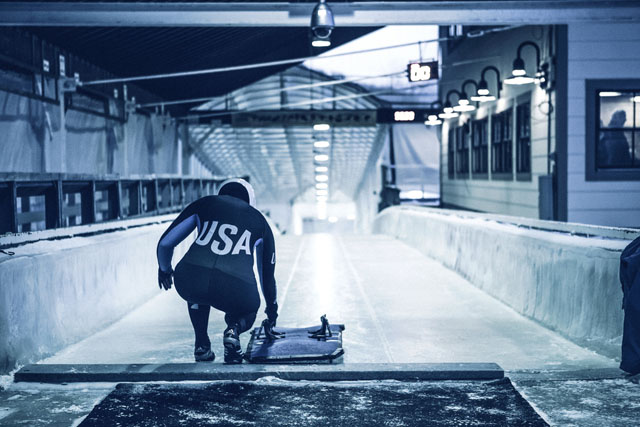 ---
About the Author: Coty Tarr is a portrait and active-lifestyle photographer based in Brooklyn, NY. His clients include Gatorade, Monster Energy, USA Network and Sports Illustrated. To see more of his work, head over to his website or give him a follow on Twitter and Instagram. This article originally appeared here.