Portraits of People and Their Essential Everyday Items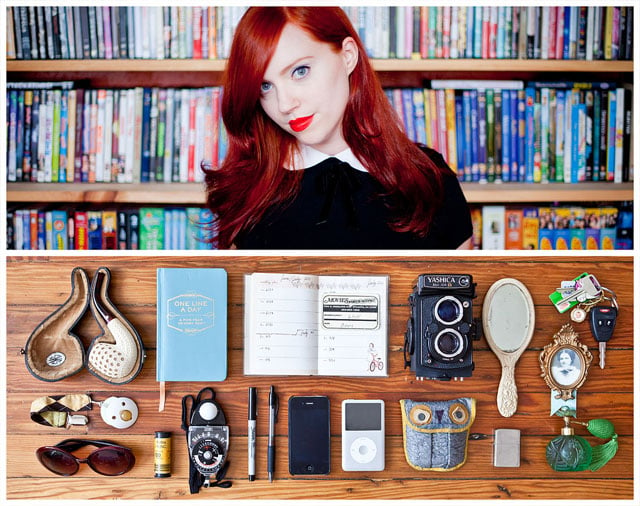 How much can you tell about a person from the small items they carry around every day? Do they provide a more comprehensive picture of who a person is? Atlanta photographer Jason Travis explores this question in his project Persona.
It's a series of diptych in which the top half of each image is a portrait of a subject, and the bottom half is a photo of that person's essential everyday items.

The project began back in November 2007 when Travis decided to get to know his friends better. He wanted his camera to capture not just what people see when they look at his friends, but what they don't — the things carried around constantly but normally tucked away from view.
Viewers of the Persona diptychs take a voyeuristic delight in not only glimpsing the items usually tucked away in bags and pockets, but in identifying with strangers by relating to the tokens they carry with them. Alongside the meticulously arranged items that each person carries, Jason situates a portrait in which the subject always seems confident and at home, comfortable in their own skin. In these snapshots, each person appears as Jason sees them, which is always beautiful. [#]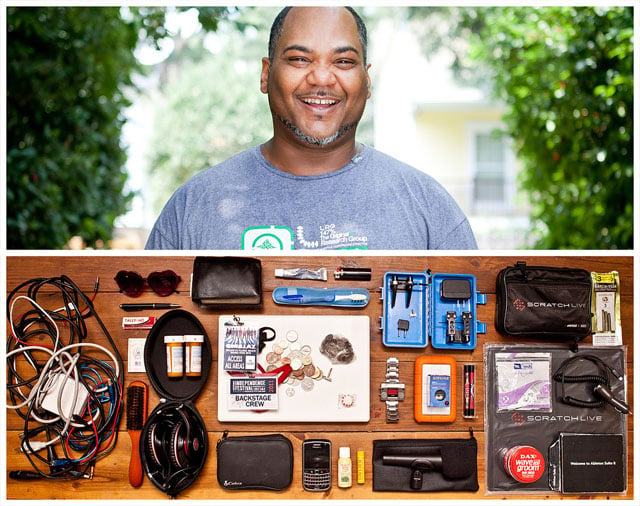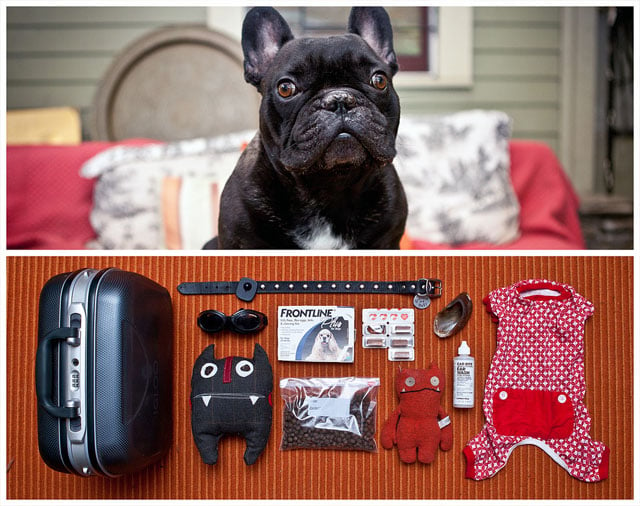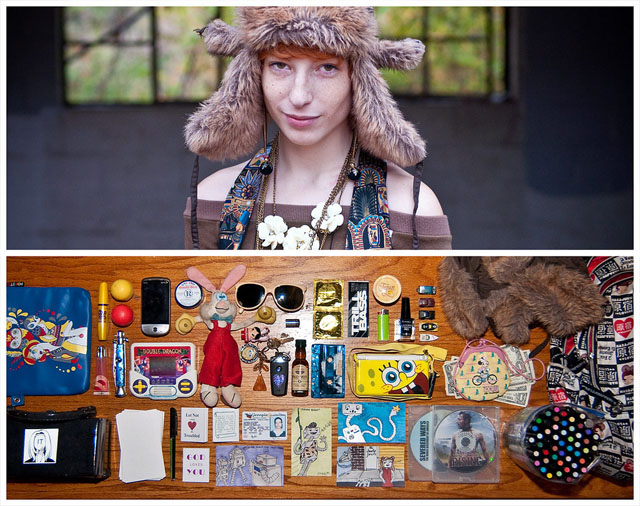 You can find more diptychs from this project on Travis' website and on Flickr.
---
Image credits: Photographs by Jason Travis