Nighttime Photographs of Las Vegas Captured from a Helicopter at 9,000 Feet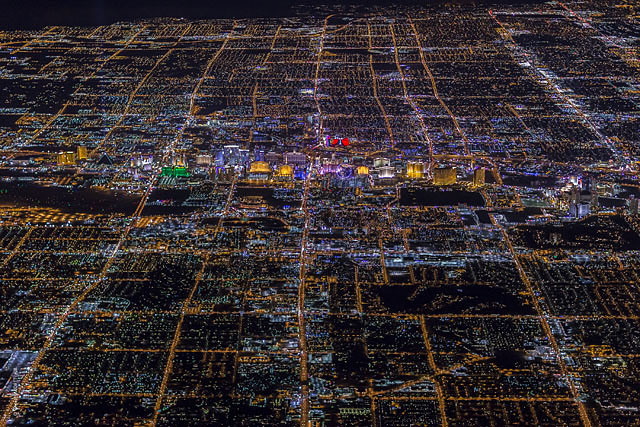 Just weeks after photographing New York City from 7,500 feet, photographer Vincent Laforet traveled west and captured the city of Las Vegas from an even higher perspective. Shot at almost 9,000 feet, the photos are part of a new series titled "Sin City".

Laforet says that the flight from downtown to an elevation of 10,800 feet took 45 minutes in the helicopter. Since Vegas is 2,001 feet above sea level, they were actually flying at 8,799 feet above ground.
He says the experience was light flying in the middle of the ocean — it was completely dark up in the air in the middle of the desert except for a large patch of shining lights down below.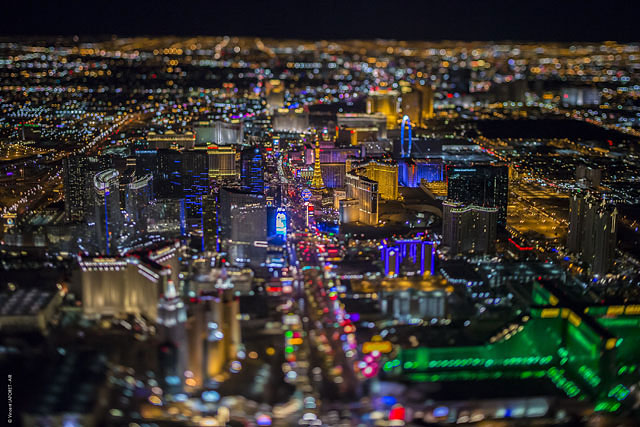 The complete project can be seen over at Storehouse, a visual storytelling application for iPhone and iPad that enables users to combine photographs with videos and text to create visual narratives. You can also see more of Laforets work on his blog and website.
The photographer is planning to continue this work as a multi-city project titled "Air".
---
Image credits: Photographs by Vincent Laforet and used with permission