Rephotographing Route 66: Animated GIFs Showing 1930-1970 Scenes Compared to Today
Route 66 is a famous highway that crosses the United States, connecting Santa Monica, California on the west with Chicago, Illinois toward the east. It was one of the original highways of the US Highway System.
The route is also the subject of a project by photographer Natalie Slater, titled "The Mother Road Revisited." Slater found old photos of the route from decades ago and rephotographed them as they appear today.


The project began when Slater decided one day that she wanted to try her hand at rephotographing something. Since she lived along Route 66, she decided that the highway could be the great subject of a project.
She started out by collecting all the old postcard photos of the route she could get her hands on, finding them at places ranging from museums to schools.
Once she had a good collection of old shots, she hit the road in an old 1964 Shasta trailer and spent several weeks traveling along the route from end to end. Whenever she came to a spot where one of the old pictures was made, she would recreate the photograph with the same composition.
Slater finished the trip with about 100 photograph pairs, with one half showing locations as they appeared between 1930 and 1970, and the other half showing what the spots looked like in 2013.
The resulting collage dramatizes the transformations that have shaped the Route over the years: once one-way streets now show two-way traffic, and swimming pools brimming with guests have given way to abandoned lots. This project is an effort to show what America has done to its once booming American symbol, the "Mother Road."
Here is a selection of the pairings, presented as animated GIFs that fade between the two times: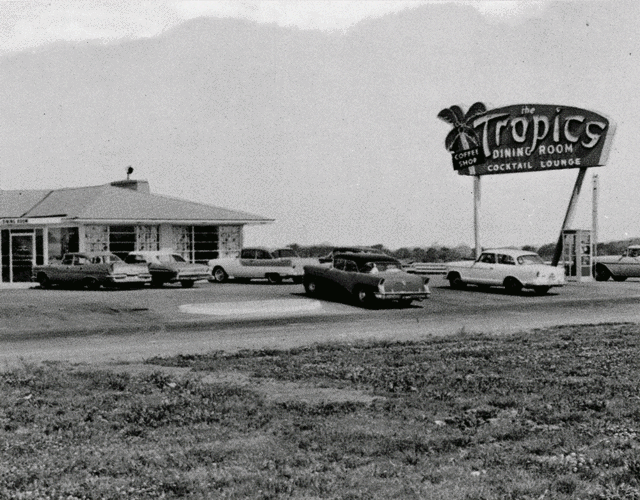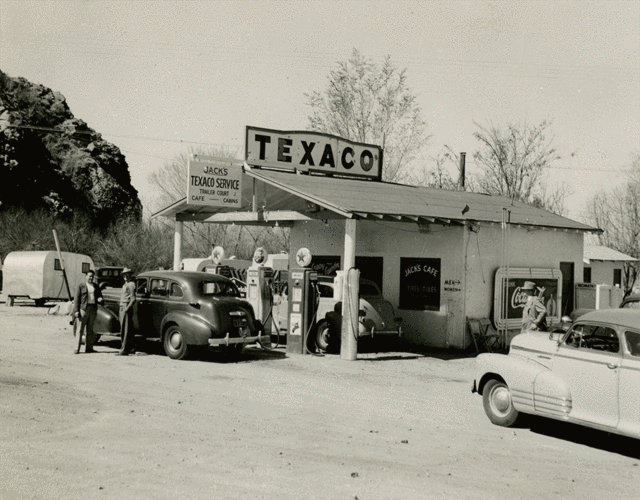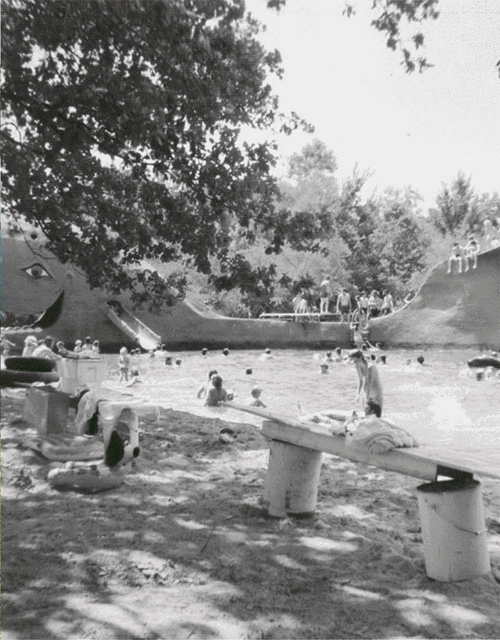 Slater has since gone on to turn the project into a traveling gallery show:
You can learn more about this project (and see more photos from Slater's trip) over on its website.
---
Image credit: Photographs by Natalie Slater and used with permission