Drone Footage of Chernobyl is Every Bit as Haunting as You Would Expect
While working with CBS News to capture footage for a 60 Minutes segment about the Chernobyl Exclusion Zone, filmmaker Danny Cooke got to explore the haunted landscape there in a way most people haven't yet: by drone.
The resulting video, released just 4 days ago, is called Postcards from Pripyat, Chernobyl, and it's every bit as eerie as you would imagine.
For Cooke, being in Chernobyl was doubly strange, since this place had had such an impact on his family in Italy when he was only months old.
As he explains in the video's description:
The nuclear disaster, which happened in 1986 (the year after I was born), had an effect on so many people, including my family when we lived in Italy. The nuclear dust clouds swept westward towards us. The Italian police went round and threw away all the local produce and my mother rushed out to purchase as much tinned milk as possible to feed me, her infant son.

It caused so much distress hundreds of miles away, so I can't imagine how terrifying it would have been for the hundreds of thousands of Ukrainian citizens who were forced to evacuate.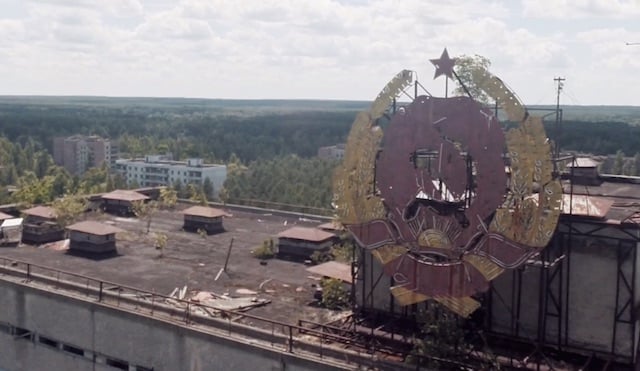 Guided by a man named Yevgen, Cooke spent a week exploring Chernobyl and the abandoned city of Pripyat nearby, Geiger counter in tow, capturing footage from the ground and on high. Check out the results above, and if you'd like to see more from Cooke, head over to his website by clicking here.
(via Fstoppers)