Requiem of Ice: A Thought-Provoking, Visually Compelling Ode to a Disappearing Ice Cave
In a decade's time, the Sandy Glacier Caves — thought to be the largest glacier cave system in the continental United States — might disappear entirely. It was this startling discovery that led filmmaker Ben Canales and his team at Uncage the Soul onto the steep slopes of Mount Hood to film a visually breathtaking short film called Requiem of Ice.
Hauling hundreds of pounds of gear up steep slopes, Canales and his team captured the cave in daytime and night, melting and re-freezing, in time-lapse and by drone. It took 12 months and 5 trips to the caves, but what they came out with is compelling.
The film is, according to Canales, "a passion project inspired by a small thumbnail photograph I had seen in 2005 that showed a person in an extraordinary ice cave." Years later that thumbnail would cause Canales quite a headache as he tried to figure out how to deal with the incredibly challenging conditions and safety concerns that shooting inside a massive glacier cave entail.
"Once inside the cave, the wet, cold, dark, and dirty conditions create a myriad of complications," he writes on Uncage the Soul's blog. "Additionally, the caves are very dynamic and we had to constantly be vigilant about our safety. There was a staggering amount of structural collapse and rockfall that we observed and managing risk while filming was a top priority."
Here's a short BTS video Canales put together for us from iPhone footage he captured during the filming:
And here are some behind the scenes photos he was kind enough to share with our readers: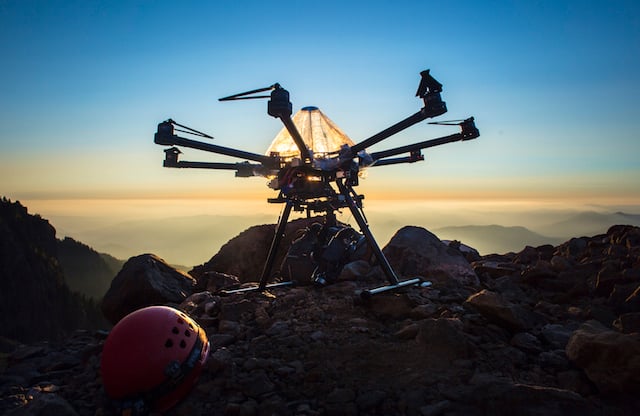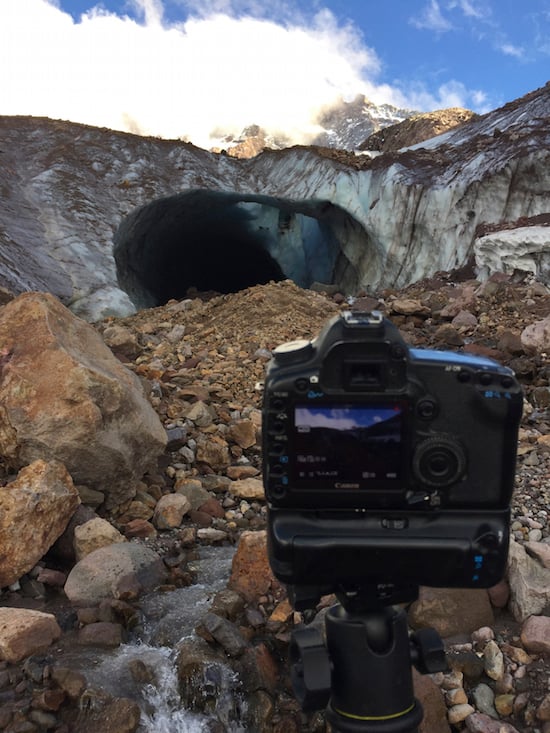 Check out the final product up top, and if you'd like to see more from Canales or Uncage the Soul, head over to the company's website by clicking here, or give them a follow on Facebook and Twitter.
(via Fstoppers)
---
Image credits: All photographs by Uncage the Soul Productions and used with permission