Mother of Ten and Talented Photographer Captures Wonderful Natural Light Portraits
Lisa Holloway might be a super-human. Until we get her near some kryptonite, we can't be sure, but the self-taught photographer somehow manages to take care of 10 children while simultaneously running a successful photography business.
All the while, she's stacking her portfolio full of gorgeous natural light portraits of newborns, babies, children, seniors and families.
Many of the images you'll find on the Arizona-based photographer's website actually feature her own children. As life became more busy, she chose to make serious cutbacks on the business side and spend more time with her kids. This, naturally, meant capturing more photos of them.
"I want to be able to look into the eyes of my children and see their souls," she tells My Modern Met. "I think this is why I tend to gravitate more toward quiet, thoughtful expressions than huge smiles in my portraits."
Some of the portraits are, of course, planned and posed, but those aren't always Holloway's favorites. "Sometimes the unplanned, unscripted moments are the most amazing," she says. "Go into things with an open mind and positive attitude and magic will happen!"
Below we've picked out some of our favorite portraits from her portfolio: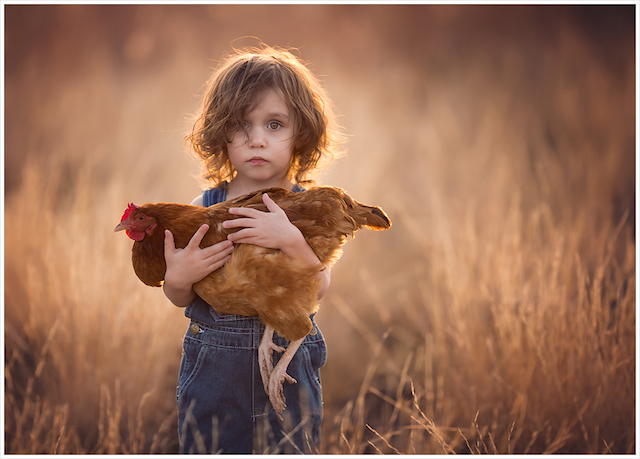 To see more of Holloway's images, be sure to head over to her website. And if you'd like to add her to the list of photographers you follow on a daily basis, you can find her on both Facebook and Instagram.
(via My Modern Met)
---
Image credits: Photographs by Lisa Holloway and used with permission