NY Through the Lens: A Photographic Love Letter to New York City and Nostalgic Longing
It's impossible to write about Vivienne Gucwa's photography without trying it in to her own inspirational story of struggle and success. The images that appear on her NY Through the Lens blog — which have earned her millions of fans and followers, and now appear in her brand new New York coffee table book by the same name — are understood best through the lens of Gucwa's experience.
Only then can you grasp just how much this city means to her, and what drives her to capture it the way she does.
Gucwa calls herself a "dream catcher and moment collector," but the first dreams she had to catch were her own. In 2008 she was broke, abandoned by her family, had just quit the several jobs she was working at once to keep herself afloat in NYC, and was newly enrolled back in school for pre-med.
Without any of the money required to actually go out and do things, she took to walking around the city as stress relief. She would simply pick a direction and start walking.
"My walks opened my eyes to a New York City that I hadn't experienced before," she writes on her blog. "I knew that I wanted to capture the moments and experiences on my walks that made my heart swell." There was just one problem… she was still broke.
She couldn't even afford a smartphone, or the plan that went along with one, and so while others were ditching point-and-shoots for the computer in their pocket, she went the other direction:
I went on Amazon and purchased the cheapest point and shoot I could find. At $79, it was a huge investment at the time. That humble little camera had one button and a few settings (one of which was broken!). I didn't care though. I finally had a tool to explore my view and vision of New York City.
In 2009, she decided to begin posting the photos she was taking with her crappy $79 camera online. She Googled the word 'blog,' clicked on the first link that came up (Tumblr) and created a website called NY Through the Lens, "purely for myself as a way to view my collected images in a beautiful way online."
What followed was a whirlwind of success and recognition that took Gucwa completely by surprise. Within a few months she had over 70,000 followers on Tumblr. As of this writing, that number has swelled to over 2.5 million, and now her photography is, for the very first time, appearing in print.
But at the core of it all is still that broke girl with a $79 point-and-shoot and an abiding love for the city that inspires a longing for 'home.'
"I am… endlessly haunted by a sense of saudade and sehnsucht: a deep longing for a place that is unidentifiable but somehow familiar and indicative of what could be identified as home," she writes. "I am on a never-ending quest to attempt to imbue my photography of cities and landscapes with this complex notion of nostalgic longing."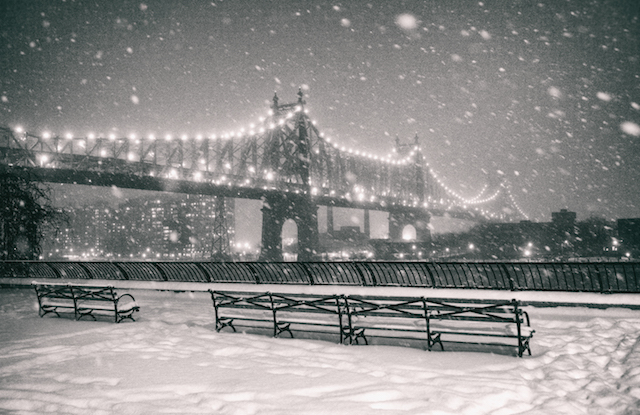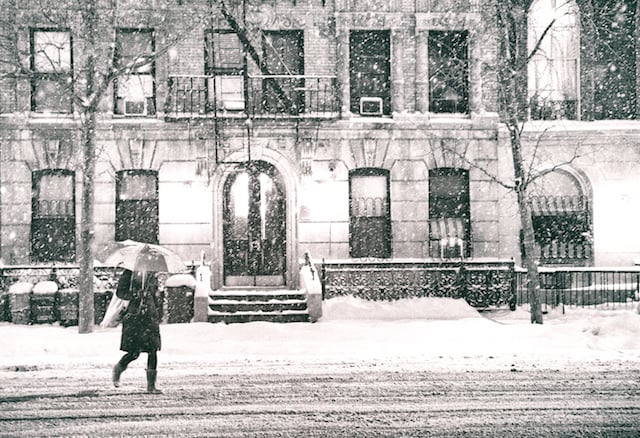 The 192-page NY Through The Lens coffee table book is already available in the UK, Australia and New Zealand, with the US and Canadian version now up for pre-order and set to ship on November 24th.
To find out more about the book, head over to Gucwa's FAQ by clicking here. And if you'd like to follow along as she continues to pick up her camera, pick a direction, and just start walking, you can follow her on her blog, Facebook, Twitter and Instagram.
---
Image credits: Photographs by Vivienne Gucwa and used with permission