Photographer Alex Teuscher's Moody Photos of New York City 'Above as Below'
When Geneva-based photographer Alex Teuscher found himself in New York City for 10 days this last April, he tried to capture some of the most iconic, tourist-packed locations on the globe from a new angle. It's a testament to his skill as a photographer that he succeeded to such a great extent.
The resulting shots have been compiled into a series he's calling "New York City: Above as Below," and consist of a mix of street (below) and architectural (above) photography that's best described as 'moody.'
He told us a bit about the series when we caught up with him over email this last week:
All these shots were taken pretty much following the usual tourist trail in Manhattan… the locations along that trail are iconic for a reason. I wanted to present them differently however, like the Chrysler and Empire state buildings in different compositions than they are usually seen in.

I also wanted black and white, to really simplify and make it about light, contrast and strength of composition (to varying degrees of success if I must be honest) in the street scenes below and in the architecture above.
What do you think, did Teuscher manage to capture New York City's streets and architecture, arguably two of the most photographed subject on Earth, in a new light? Check out the series below: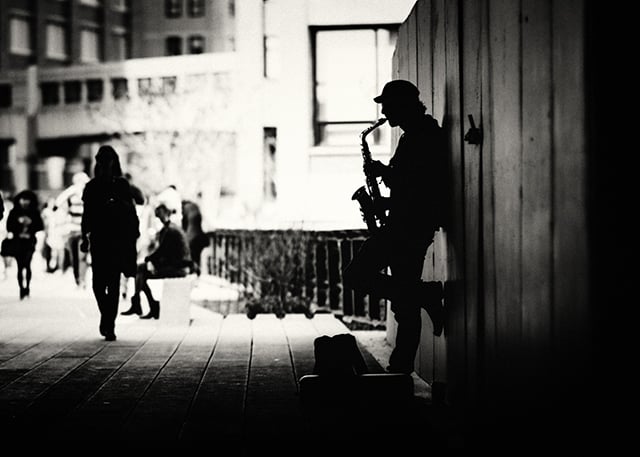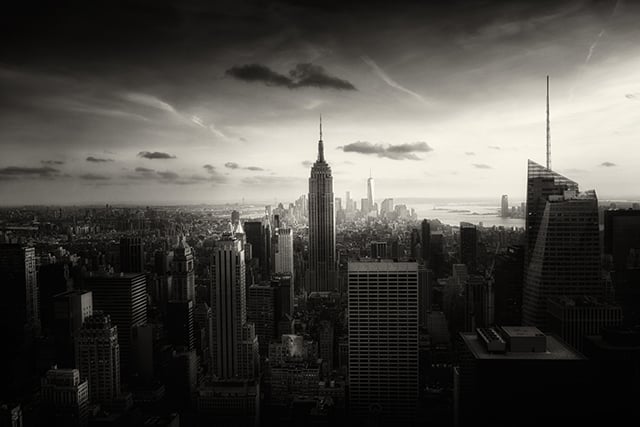 Surprisingly, Teuscher hasn't been in the photography game that long. He was given his first serious camera (a Canon 40D) as a gift by his father 5 and a half years ago. Instantly hooked, it took another year of learning and the occasional small gig before he made the leap into professional photography in earnest.
Now he's a well-established photographer in Geneva, and his black-and-white animal photos from earlier this year earned him features online and in print at Yahoo!, My Modern Met, the Daily Mail and the Guardian.
To see more of his work, head over to his website or give him a follow on Facebook.
---
Image credits: Photographs by Alex Teuscher and used with permission