Grids Lets You Beautifully Browse Instagram In a Native OS X App
Instagram is a social network that was designed from the ground up with mobile in mind. And while we now have the online presence of Instagram through the browser, there are those who are still looking for a well-designed and intuitive native application for their computer that will let them browse their Instagram feed.
In an attempt to fill that niche better than those before it, Think Time Creations has created Grids, a new Instagram client that hit the Mac App Store today.
While there isn't much to the app, simplicity and intuitiveness is the point. It offers up the ability to scan through your various feeds, search Instagram and more, all within a quite minimal interface.
The app is responsive in design, meaning regardless of whether you're viewing it on a 27" iMac or an 11" MacBook Air, the interface will adapt appropriately. It also features full-screen mode and Retina display support, making sure the photos look as clean as can be.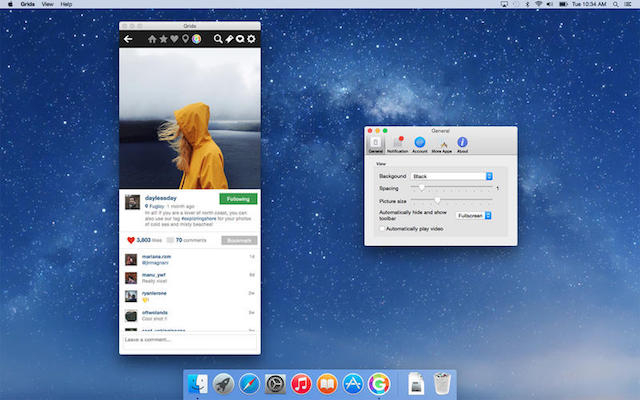 It's by no means the first desktop client for Instagram, but it's a new one that is certainly enticing considering its $2 price tag. You can download it in the Mac App Store here.
Grids [Mac App Store via The Next Web]