Light Painting Brushes Aims to Equip Lightpainters with a Standard Set of Tools
Photographer Jason D. Page has been capturing light painting photography for years, and over the past 3 years he has also been working on a new project for the light painting community. It's called Light Painting Brushes.
Just launched today, Light Painting Brushes is a set of light tools that aims to give lightpainters a standard set of brushes to "paint" with.


Page tells us that his goal was to make the tools universal, simple, and affordable.
The system currently contains a number of brushes that allow for different colors and textures of light. These include bottle, fiber optic, plexiglass, hood/filter, and sword brushes.
The brushes are based around a Universal Connector accessory that allows you to connect various light sources (e.g. small flashlights) to various brushes (e.g. small bottles, soda bottles):
These brushes can be used in different wants to produce different looks. Here are some examples:
Now, using those brushes, you can create light paintings like what Jason creates: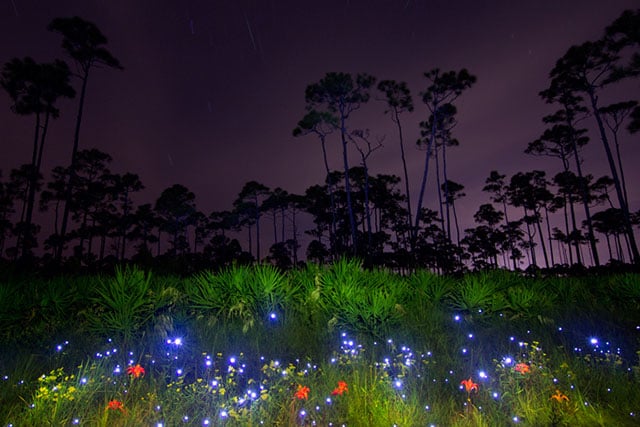 Prices range from $8-$10 for some of the cheaper bottle brushes up to $40 for the fancier ones. They also come in packs and sets for discounts. In addition to selling products, the Light Painting Brushes website contains tutorials on getting started in light painting, including videos on simple paintings and creating your own brushes: