A Photojournalist's Point of View: Covering an Atomic Energy Agency Meeting at the UN
Want to see what it's like to cover a meeting between the world's nations as a photographer? Vienna-based photojournalist Patrick Domingo was recently sent to the annual meeting of the International Atomic Energy Agency (IAEA) at the United Nations Office at Vienna. In addition to shooting photos for official news purposes, Domingo decided to record some point-of-view footage showing what the experience is like.

Domingo tells us he captured the footage by strapping a GoPro HERO onto his Canon 5D Mark III.
Here's the resulting video:
We see the journey Domingo's camera takes from the security checkpoint through a press conference after the assembly.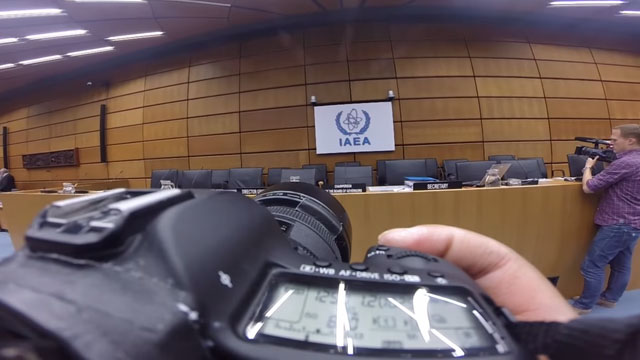 Despite what you might think, photographers covering an assembly of the world's nations can be silly too: