A Starry Time-Lapse of the Milky Way, as Seen From the International Space Station
We've come across and shared a number of time-lapses that show off the beauty of the Milky Way in spectacular fashion, but the video above is different than all of them. That's because this Milky Way time-lapse was actually created using photos taken from the International Space Station.
The final product isn't your conventional time-lapse, but rather a clever creation by Australian 3D Animator and VFX artist Hugh Carrick-Allan.
To make it, Carrick-Allan gathered up 772 images recently posted to the NASA Crew Earth Observation website and cleverly edited and pieced them together to create a smooth time-lapse clip that shows off the Milky Way, the Aurora Australis and even other satellites.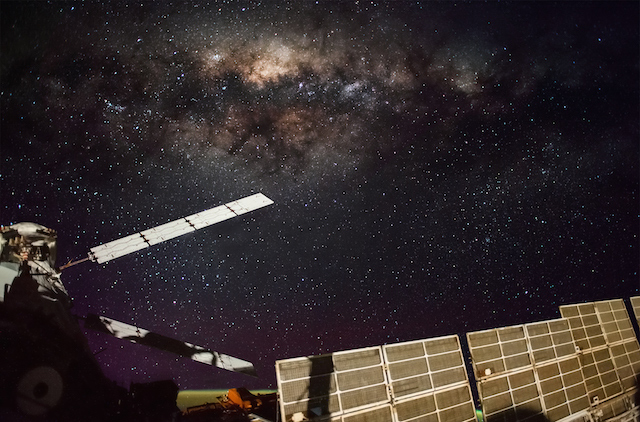 The still image you see above was a related piece created by stacking 52 of the images in DeepSkyStacker, removing noise in PixInsight, and combining everything together in Photoshop (where it was also given some finishing touches).
Check out the video at the top to see how the final product turned out, and then head on over to his website if you'd like to read a brief explanation of the process he used to create it.
(via SLR Lounge)
---
Image credits: Photograph by NASA, edited by Hugh Carrick-Allan