Astronaut Reid Wiseman Offers an Incredible Look at What Lighting Storms Look Like From Space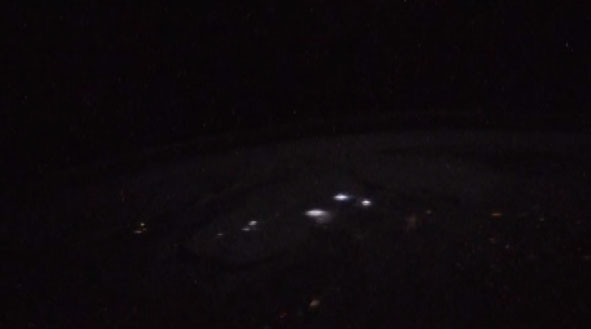 NASA astronaut Reid Wiseman has been on the International Space Station since May 2014. Since arriving on the ISS, Wiseman has amassed hundreds of thousands of followers on Twitter and Vine by posting jaw-dropping photos and videos of his views during the mission.
Yesterday he posted a simple six-second video that's blowing minds around the web. It shows what a lightning storm here on Earth looks like when viewed from high above our planet.

Here's the short video:
Unlike those timelapse videos from the ISS we've featured in the past, the lightning seen here is in real time. Even though lightning strikes often seem few and far between to observers here on the ground, to astronauts it can be quite a show.
In the caption of the Vine, Wiseman writes, "Who knew #lightning was so fast? This blew my mind. #RealTime #SpaceVine"
Here's a similar view he captured earlier this year showing lightning storms above Houston, Texas:
(via Laughing Squid)