Video: ISS Astronauts Hang Out in the Cupola and Point Out Cities as They Fly By
Ever wonder what it's like to stare out of the ISS cupola — the massive window-filled module of the ISS, and an ideal spot for taking pictures of the Earth below — as our planet zooms by below? Well, thanks to a new video from Inside ISS, now you can!
In the video above, Expedition 38 crew members Mike Hopkins and Rick Mastracchio shoot footage from the Cupola, naming countries, cities and landmarks as they fly through the air at almost 5 miles per second.
In case you're wondering, this is what the Cupola itself looks like from both the inside and outside: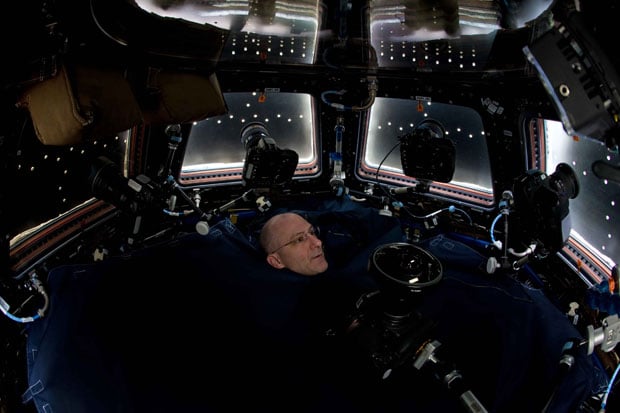 Starting with Italy, then Greece, and then crossing over the US, the video offers the kind of aerial tour you're not like to have ever seen before. Plus, just imagine the kind of shots you could capture if you were up there!
(via Boing Boing)
---
Image credits: Photographs courtesy of NASA and the CSA