Photographer Captures the Carefree World of Children in an Indonesian Village
Too often, photographs of life in a rural village in a distant country revolve around sadness, hunger and depravity, but rural village life can also be playful, full of joy, and beautiful in its simplicity. It's the latter of the two that Indonesian photographer Herman Damarher set out to capture.
Damar, a former advertising director turned self-taught photographer, focuses mainly on the lives of the children, capturing candid moments of them at play as well as more posed photographs in which the children are still, no doubt, having a great time.
The photos are all taken in a village outside of Jakarta that Damar described in a conversation with Bored Panda as "unspoiled by technology." He also made sure to brag on the wonderful, welcoming people he's met, calling them "friendly," "humble," and always "very happy when I take a shot."
Below we've included a small selection of Damar's photographs that caught our eye, but if you'd like to see more, be sure to pay his website a visit or give his profiles a follow on 500px or Twitter.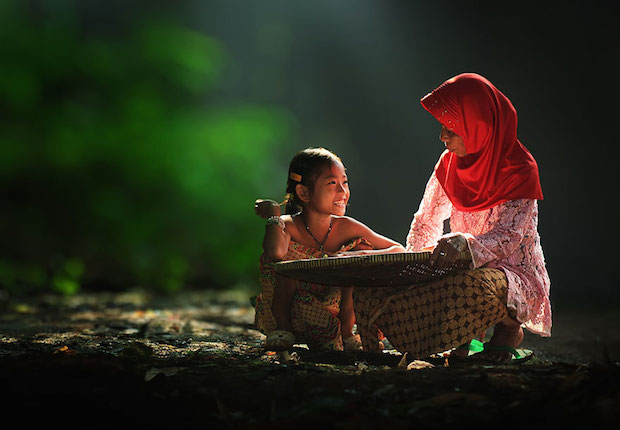 (via Trend Hunter)
---
Image credits: Photographs by Herman Damar and used with permission