Sanding Down Objects One Millimeter at a Time Makes for Mesmerizing Stop-Motion
In Verschleif, the stop-motion video you see above, artist Laurin Döpfner decided to take a number of seemingly everyday objects and bring them to life in a strange, unique and entrancing way.
Using an industrial sanding machine (likely a belt-sander of sorts), Döpfner broke down a number of objects a single layer at a time, producing the surreal stop-motion video above in the process.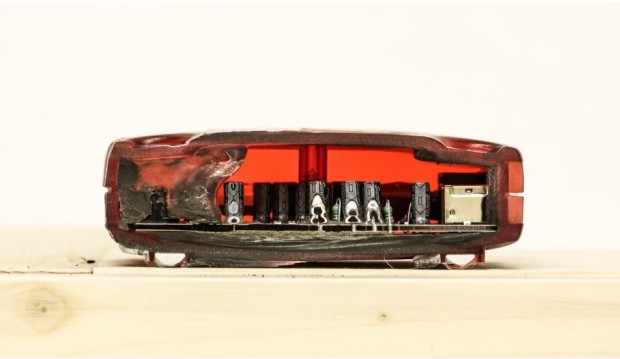 Half a millimeter at a time, objects such as a camera, a pice of wood, an animal skull and many more were sanded down for our viewing pleasure. At only two and a half minutes long, it's a quick watch that's sure to mesmerize you and any coworkers fortunate enough to be nearby when you click play.
(via Laughing Squid)