Infrared Photographs of Iceland Capture a Different Side of the Gorgeous Country
Between the landscape photos, aurora photos, waterfall photos and time-lapse project, Iceland probably ranks among the top most photographed countries in the world. And while all indications are that it, without a doubt, deserves that title, finding a photo series that offers a fresh perspective on the country can be tough.
Tough, but not impossible, as the photo series Blue Iceland and Iceland by Andy Lee go to show.
Lee describes himself as a, "father of two wonderful girls, Creative Director, film maker, obsessive photographer, painter and manic doodler." He shoots 5×4, medium format, digital and infrared, and it's the last of these that has earned him some well-deserved viral fame as of late.
As he puts it on his website, infrared and Iceland are "a match made in heaven." Well-composed landscapes, often featuring a single, distinct feature like a lone peak or a solitary church building define his Iceland and Blue Iceland galleries, both of which are captivating in a way that your standard Iceland photography just isn't anymore.
But don't take our word for it, take a look for yourself: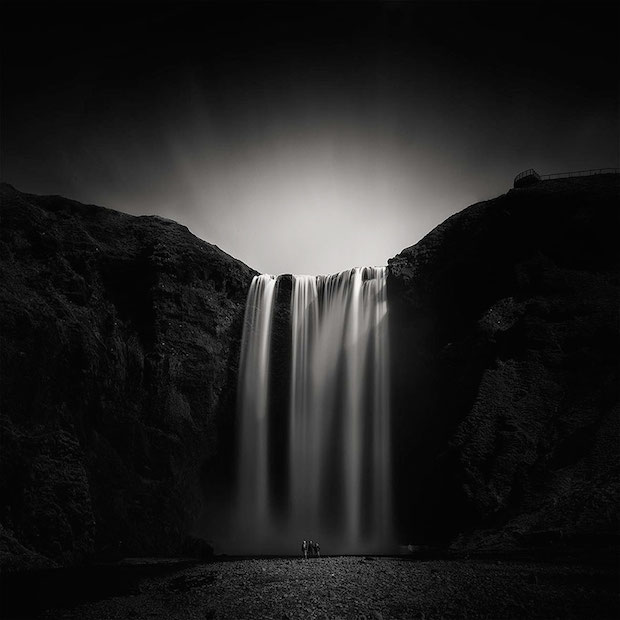 Speaking of the series and how it was created, Lee writes:
Using a converted DSLR with a 720nm conversion I enjoyed waiting for those moments that if your lucky may come a handful of times in a year. In Iceland you may just have to wait minutes.
He also wrote that he is definitely planning to return to Iceland, so definitely bookmark his website or follow him on Facebook, Twitter, 500px and all the rest of the social networks he links out to from his site.
(via Bored Panda)
---
Image credits: Photographs by Andy Lee and used in accordance with Creative Commons license.