Incredibly Moving Photo Book Documents Child Sexual Abuse in South Africa
Editor's Note: None of the images in this post are graphic, but the content and captions might be upsetting to some.
---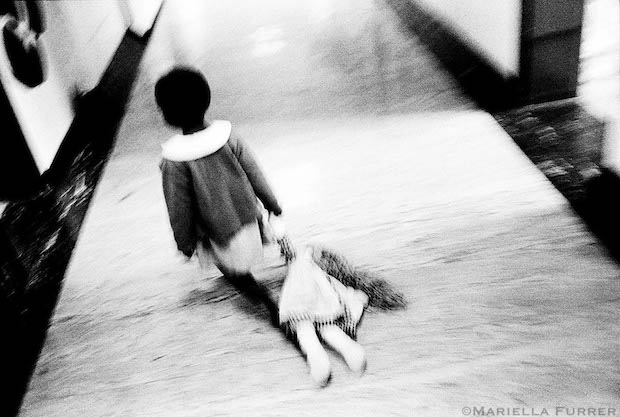 The realities revealed by photography are not always of the pleasant variety, because for all of the sunsets and kittens and weddings in the world — all wonderful and worth capturing — there is suffering and horror and pain that is just as worthy of our photographic attention.
Photographer Mariella Furrer has spent over a decade of her photographic career focusing on the latter, documenting the stories of the survivors and families of child sexual abuse in South Africa.
Those stories — told through her photography, through interviews, and sometimes even though victims' artwork and poetry — come together in her 700-page book My Piece of Sky, a culmination of what might be called Furrer's life's work.
This photographic journey began for Furrer in 2002, when she was asked to shoot a story about infant rape in South Africa for Marie Claire. However, after realizing just how shockingly vast this problem was, she knew that a single magazine article wasn't going to cut it.
Thus began a now 12-year-old project at the Johannesburg-based Teddy Bear Clinic for Abused Children, where she has recorded the harsh realities of child sexual abuse in incredibly raw and hard-to-stomach photographs that never reveal the children's faces, but do a tremendous amount to further their cause and tell their stories.
The photos, especially once you read the captions, may very well bring you to tears. But this is a reality nobody should ignore: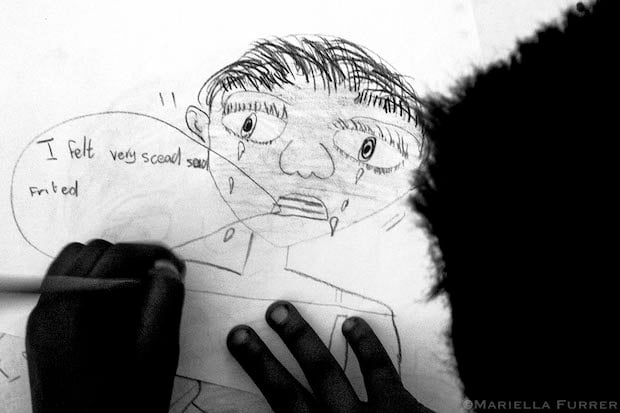 Furrer herself was a victim of molestation when she was five years old, and so she understands and can relate to these children on a deeper level than just any photographers. For that reason, she often photographed them using an inconspicuous point-and-shoot, spoke to the children and promised to stop anytime.
Speaking to Slate about the project, she explained how difficult this experience was for her as a photographer and human being:
It kind of fell upon me. I can't explain it. If it had been any other project, I would have done it in four years, but with this kind of topic, I was working at 30 percent because 70 percent of the time you're just dealing with all the emotional baggage and just trying to get up again to continue doing it. … It really pushed me to the edge. There's no way to deal with these sorts of crimes against children and be normal and be the same. … It will change you forever
To find out more about the project, be sure to visit the Slate piece (which is exceptional), or head over to the My Piece of Sky website where you can also purchase the book. And if you'd like to learn more about Furrer or browse through the rest of her portfolio, you can do so by visiting her website.
(via Slate)
---
Image credits: Photographs by Mariella Furrer and used with permission