Background Burner: A Web App That Cuts Out Subjects in Photos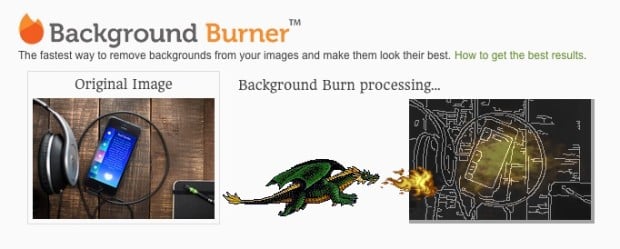 It's probably safe to say many — if not all — of us know how to remove a background from an image in order to separate the subject of that image. But, thanks to a convenient website called Background Burner, the process has been simplified for when you need speed more than specificity.

By analyzing the image you upload, Background Burner presents you with a few separate options for what part of the photograph you'd like to remove. Once you've selected the option you deem most appropriate, you can touch it up a bit with the brushes within the web app, and you're good to go.
The results are far from perfect, but they're definitely acceptable for when it's only going to be an extremely small element in a composition, or if you're just posting a photo of something onto Craigslist or eBay and don't feel like sinking the time or energy in a fancier photo editing program.
(via Addictive Tips via Lifehacker)