Korea–Korea: Compelling Photos Compare the Public Spaces of North & South Korea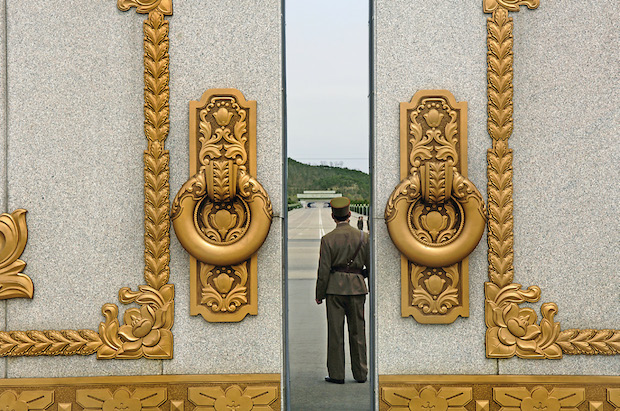 The difference between the two Koreas is well-known. We understand that one country is almost entirely closed off from the rest of the world, while the other is modern and plugged in. We've even seen images from space that show how literally dark North Korea is.
And yet, it takes a compelling photo series/book like German architecture photographer Dieter Leistner's Korea–Korea to truly drive home the differences between these two pieces of the same peninsula.
The premise behind Korea–Korea is simple: place photos of similar public spaces from Seoul, South Korea and Pyongyang, North Korea side-by-side. Photographs of street scenes, bus stops, markets, buildings and public squares are placed one right next to the other and it is almost always immediately obvious which image was taken in which country.
The photographs from Pyongyang were taken in 2006 while the images from Seoul were taken in 2012, but the differences go beyond what 6 years of progress will do to a country. Plus, the images and book go further than simply identifying differences.
As a German photographer, Leistner is better qualified than most to understand what it is to live in a divided country. The images speak of a disconnect, of families torn apart and friends separated.
If the photograph from space highlights the differences between these two lands on a global scale, Leistner's images tell us a more intimate, social tale: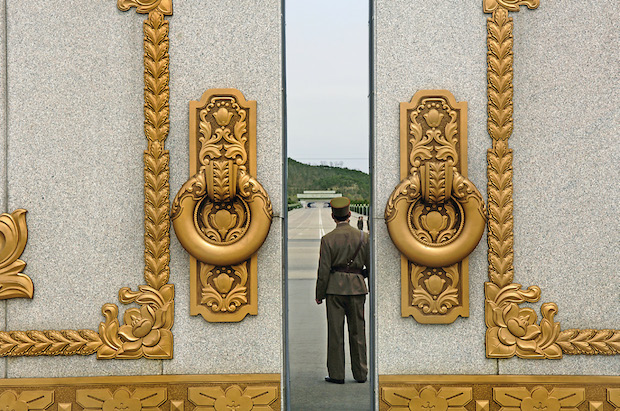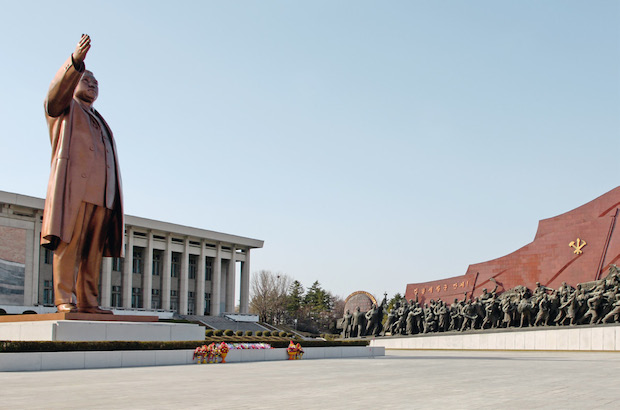 To learn more about this project and the photographer behind it, or if you'd like to pick up the book for yourself for $30, head over to publisher Gestalten's website by clicking here.
(via Feature Shoot)
---
Image credits: Photographs by Dieter Leistner from Korea–Korea, Copyright Gestalten 2014