Photographer Documents the Oldest Living Things on Earth in Fascinating Photo Book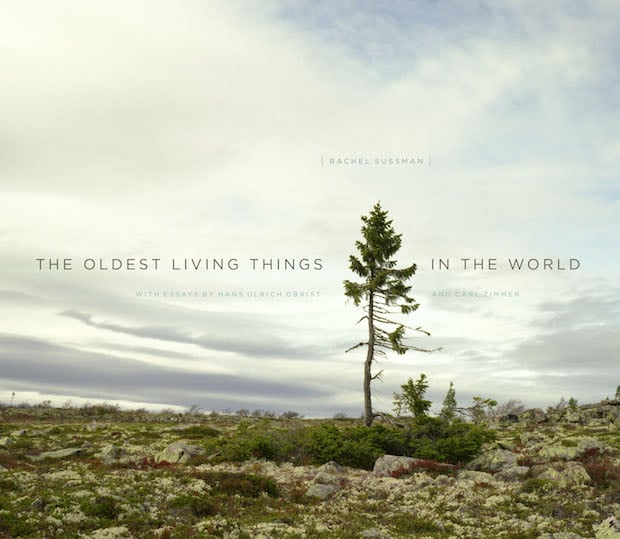 Rachel Sussman's quest to document some of the oldest living things on Earth before they become the newly extinct has been going on for nigh on a decade. But now, that series is hitting the mainstream like never before, as the photographs she has so painstakingly captured are compiled into a book called, appropriately enough, The Oldest Living Things in the World.
Sussman's decade-long project has taken her all over the world and introduced her to people she would otherwise never have interacted with in a million years (old things pun intended). Biologists and researchers have helped her along the way as she's traveled from the Mojave Desert to Antarctica to photograph these living creatures, some of which have already passed into the history books since she saw them.
Here's an intro to the project and book by Sussman herself:
Each of the 30 species in this book is at minimum 2,000 years old, but some of what Sussman has captured goes far beyond that number. The colony of Aspen trees she photographed in Utah boasts a root system that is estimated at 80,000 years old.
The series, and now book, is part art, part science, and part travelogue, but the whole is greater than the sum of its parts. Because whether you look at these as documentary photography or scientific snapshots of millenia-old species that are now being threatened by the looming spectre of climate change, there's something in this book for everyone:
The Oldest Living Things in the World is already available from University of Chicago Press, and features 124 photographs, 30 essays, infographics and forewords by famed art curator and critic Hans-Ulrich Obrist and celebrated science writer Carl Zimmer.
Click here to pick up your own copy for a discounted price of $30.40, and if you'd like to learn more about this series or any of Sussman's work, check out her 2010 TED talk and then pay her website a visit by clicking here.
(via Colossal)
---
Image credits: Photographs by Rachel Sussman and used with permission.