Stock Photo Service stock.xchng Down for Days, Users Left in the Dark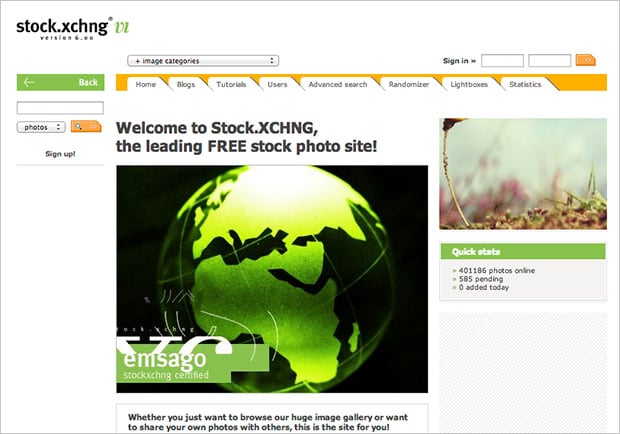 There's a slight mystery of sorts taking place in the stock photo community at this time. Stock photo service stock.xchng, reachable at sxc.hu, has been down for days now without reasonable explanation. The website is run by HAAP Media Ltd., a Getty Images subsidiary based in Hungary, and offers free-to-use images and illustrations to the masses.

Upon accessing the website, visitors are currently presented with the following message:
Maintenance!
Stock.XCHNGE is currently closed for maintenance.
We apologize for any inconvenience and ask that you try back shortly.
A number of users on Twitter are unsatisfied with the presented maintenance message, leading them to question whether or not the end for Stock.Xchng has finally come.
Hrm. Disgruntled that sxc.hu is down. I wonder if that's the end of it.

— Chris Desrocher (@cdesrocher) August 6, 2013
Did SXC.hu shut down?! It's been "closed for maintenance" for days…

— Social Visibility (@SocialViz) August 6, 2013
Could Getty have finally pulled the plug on Stock.xchng? It's certainly possible, given the blackout of information we're dealing with, which doesn't quite make sense if it truly is maintenance.
PetaPixel has reached out to the Getty Images press office for clarification and a statement on the matter, but they were not immediately available to comment on the matter.
Stock.xchng was originally launched in February 2001 by Peter Hamza. It had over 2.5 million registered users as of 2009 (1 million of whom reside in the United States) and had an archive populated with over 400,000 images. Alexa Analytics data shows that sxc.hu was among the Web's top 1000 sites as recently as last year.
We'll update this post when there are new developments or if/when we receive more information.
---
Update on 8/12/13: The service appears to be back up and operational.
---
Thanks for sending in the tip, Colin!