Photos of Useless Things That You Won't Find in the Real World
For his project titled Improbabilità ("improbability"), Italian photographer and photo manipulator Giuseppe Colarusso created a series of surreal photographs showing various household objects and scenes… with a twist.

Many of the photographs may look rather normal upon first glance, but then it dawns on you: what you see doesn't quite make sense. One photo (shown above) is of a rolling pin that can't really roll. Others show holey ping pong paddles, limp utensils, and glasses that would only be fit for a cyclops.
"Unlikely, but not impossible," the project's tagline states.
Each piece in the series seems to ask the question, "what would useful everyday household objects look like if their main features were removed or altered?"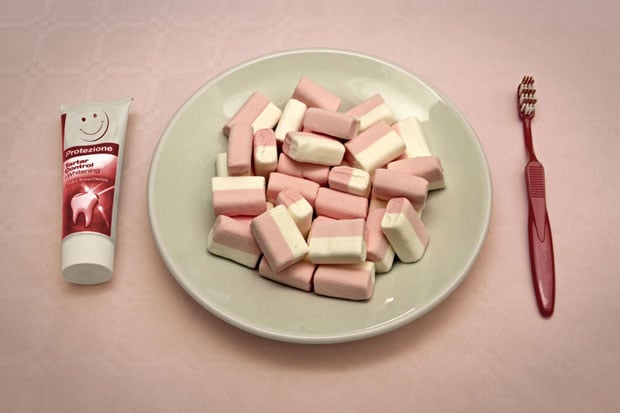 You could also interpret these images as being concept artwork created by someone who doesn't really have a solid grasp on how the world works.
If you liked these shots, you can find many more of Colarusso's quirky creations in this gallery on his website.
(via PSFK)
---
Image credits: Photographs by Giuseppe Colarusso and used with permission